Tri-State Development Summit at
Culver-Stockton College
The Tri-State Development Summit at Culver-Stockton College supports the region by cultivating collaborative relationships, promoting interdisciplinary problem-solving, fostering the expansion of academic-organization-industry initiatives, and developing an environment for collective impact to address the current and emerging political, economic, and social challenges in the region.
The Summit was formed as a collaboration to get things done! Recognizing then and now that we accomplish more when we work together. We work hard to connect ideas and the people who have them to each other so that our goals resonate more effectively.
We help ensure that ideas make an impact! By
supporting projects and programs that contribute
to our local communities and regional goals, we help
drive outcomes!
The Summit is a collection of big thinkers, energetic
doers, and motivated partners who help move ideas,
create jobs, inform policies, and propel the regional economy forward.
JOIN US FOR THE TRI-STATE SUMMIT RELAUNCH 2022
- engaging local key speakers
- exciting keynote address
- interesting and lively panels
- important discussions
- intriguing announcements
- opportunity to connect with other regionally focused stakeholders
2022 Tri-State Development is Presented by

When you become a partner of the Tri-State Development Summit you are supporting programs and activities that extend beyond the Summit conference, providing a year-long investment in collaborative program development, networking events, task force activities, and more!  
The Tri-State Development Summit
is a stakeholder-driven organization
committed to the health, wealth,
and vitality of our region. Your
participation is important and vital
because YOU will guide these
efforts.
Consolidated Machine & Welding a Division of CK Power
Northeast Power
Klingner & Associates
Mr. Ralph Oakley
Mercantile Bank
Hannibal Regional
Schmiedeskamp Robertson Neu & Mitchell LLP
Poepping, Stone, Bach, and Associates
Mount Pleasant Area Development Commission
Moberly Area Community College - Hannibal
Great River Health 
Four Points Land Surveying & Engineering, Inc.
P&D Electric, Inc.
Greater Burlington Partnership
John Wood Community College
Homebank
Michelmann Steel Construction Company
Macomb Area Economic Development Corp.
Commerce Bank of Hannibal
Pike County Economic Development Corporation
City of Macomb
Great River Economic Development Foundation
Iowa Wesleyan University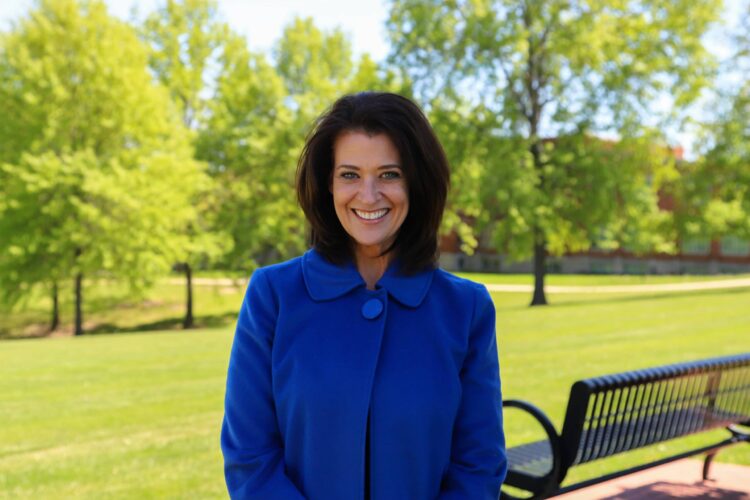 Meet Leslie Sieck
---
Vice President for Economic and Workforce Development Executive Director, Tri-State Development Summit
It's an honor to serve as the inaugural Executive Director of the Tri-State Development Summit and the first Vice President for Economic and Workforce Development at Culver-Stockton College. I look forward to working with all of our regional stakeholders in sharing the value of our regional community for investment and growth.
Tri-State Development Summit
The mission of the Tri-State Development Summit is to bring together stakeholders to identify challenges and opportunities within the 3 State regions of Northeast Missouri, Southeast Iowa, and Western Illinois and to work collaboratively toward regional outcomes that will encourage investment in our communities and enhance the lives of our citizens.
We envision a sustainable, replicable model for collaborative impact among academic, industry, and organizational partnerships through strategic discussions, and projects, leading to program outcomes.
3 States
36 Counties
700,000+  People
20+ Years
Follow us on social media