Canton, Missouri is located in the northeast corner of Missouri just 20 minutes from Illinois and 30 minutes from Iowa. We are 35 minutes north of Hannibal, Missouri which is filled with tributes to Mark Twain who based many of his novels on the town. There are always activities on "the Hill," but there are also opportunities for our students and their families in Canton and nearby towns.
Standing on our Quad and looking east, we enjoy a beautiful view of the Mississippi River. The riverfront which boasts one of the only camping spots on the banks of the river. The City of Canton rents camper pads or spaces to pitch a tent. With a fishing license in hand, you can try your luck at landing a big one. If you just want to enjoy the site, there is a levee walk that is fully paved and has a tower that gives you a great view up and down the river. Another great area to sit and relax is an overlook area near the lock and dam where you can watch boats, tugs, and barges locked through.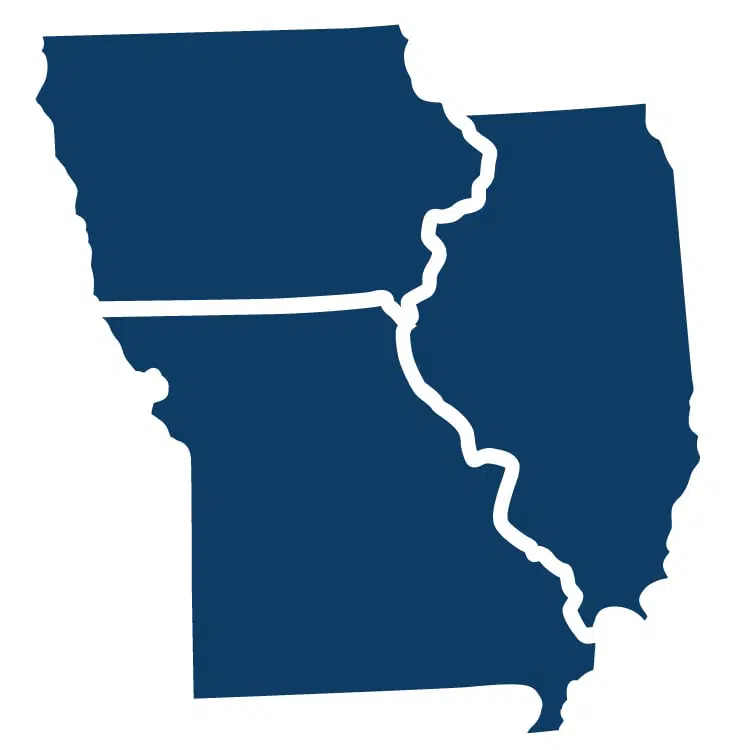 There are always activities going on campus, but if you want to look further, there are movie theatres in Quincy, Hannibal and Keokuk as well as the beautifully restored Lewis Street Playhouse located right down the hill a few blocks from campus. There are also bowling alleys, retail outlets and national chains as well as local flavor restaurants to visit. One of our favorites is Primo's, owned by one of our alumni. Stop in and enjoy pizza, a sandwich or a wrap, but top it off with a treat from the old fashioned soda bar featuring hand scooped ice cream.
If you are a golfer, River Valley Country Club is just south of town, and provides an economical afternoon of fun. If you aren't a golfer, they have a fun frisbee park set up along the holes. You can set up your tee time on their website! There are several other courses in Lewis County, Quincy, and Hannibal that are open to the public.
If you are looking for a place to stay in town, the Oak Hill Inn is less than a mile from campus and offers a swimming pool and free wi-fi service. Rusty's on-site bar and lounge is a great gathering place for your family when you are visiting your student. There are many overnight options in Quincy, Hannibal, and Keokuk as well.