Dr. Kim Gaither
Interim Provost and Vice President for Academic Affairs
Dr. Kim Gaither is serving as Culver-Stockton College's Provost and Vice President for Academic Affairs. Dr. Gaither will help the College continue to excel in offering students a quality education at an affordable cost while also overseeing the co-curricular aspects of student life in providing our distinctive experiential curriculum within a supportive learning community.
With proven experience and innovation in education, Dr. Gaither's passion is to assist C-SC in meeting its goals of enhancing curricular and co-curricular opportunities for students of promise at Culver-Stockton College. In addition to her leadership responsibilities, the provost will work to create a unified vision and implement strategies to boost the entire student experience, aiding in retention, student success, student satisfaction, and achievement of learning outcomes.
Previously serving as the Vice President of Enrollment Management, Gaither provided oversight for all recruitment and retention-based services, as well as marketing and financial aid. A valuable asset to the college, she has helped lead the institution in various roles for more than twenty years, serving in administrative roles and also as a long-time faculty member.  Gaither is also active with the Higher Learning Commission, having served as a peer reviewer for many other colleges and universities since 2018.
Gaither received her bachelor's degree in business administration from Culver-Stockton College in 1979. She obtained her master's degree in business administration from Western Illinois University and then went on completed her doctorate in Business Administration with a specialization in Financial Management Specialization in 2009.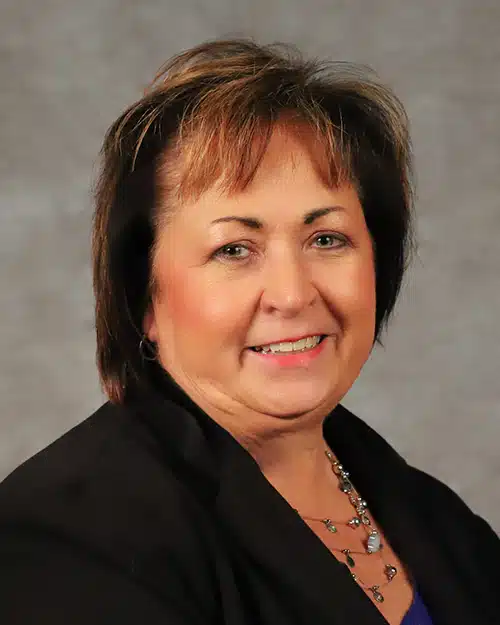 I am excited to accept the role of Interim Provost and Vice-President for Academic Affairs and to serve under our new President, Lauren Schellenberger. This role allows me to return to working more directly with our on-campus students, which is one of my greatest pleasures. I am excited to continue the good work already happening on campus by collaborating with our outstanding faculty, supportive staff, and especially connecting the co-curricular work of our fantastic Student Life with the academic programs. I look forward to an exciting year for the College as they seek a new leader to start in July 2024.
– Dr. Kim Gaither