We think that "the Hill" is a fantastic place to be, but we understand that sometimes you need to stretch your legs a little and explore. There are plenty of things to keep you busy while you recharge your batteries from all the hard work in the classroom!
For those who are drawn to the great outdoors, you're in luck! Wakonda State Park is a short 10 minute drive from campus and boasts a number of hiking trails, six lakes, a swimming beach, and campsites. Wakonda State Park attracts thousands of migratory waterfowl each year for the bird watcher's. Park access is free so it's easy on the co-ed budget! Of course, be sure to get a fishing license if you want to throw in a line.
Looking for a place to appreciate the local scenery? Take a stroll on the Levee walk and gaze across the majestic Mississippi from the Lookout Tower. Just a few paces from downtown Canton, the riverfront is a quick off-campus adventure that will transport you to a simpler time. When you fish from the riverbank and gaze across the river it's easy to feel a little bit like Tom Sawyer. (Go ahead, throw your arms behind your head, pick a piece of straw and chew on the end...we know you'll want to, but don't forget to have your fishing license with you). You can also watch the barges and boats pass through the lock and dam as the world's agricultural exports make their way down the mighty Mississippi.
If you just need an easy walk down the hill into town on a nice, sunny afternoon, there are two parks in Canton with picnic areas. Pack a picnic lunch or some snacks, or grab a to-go box from the dining hall and stroll into town for a little down time. Say hello to the neighbors and wave to the friendly Cantonites. It's small-town living at its very best!
River Valley Community Golf Course
Wildcats can hit the course during the academic year just by flashing their school ID. That's right! Enjoy the 9-hole golf course with watered greens or play the 18-hole disk golf course at no charge. Grab a group of friends and make some memories! There are times when the course is closed to member league play and tournaments, so be sure to check on availability by calling or checking their website. 
Lewis Street Playhouse
Check out this gem of a historical place! The Lewis Street Playhouse, which shows movies at a reasonable ticket price of just $3 was first built as an Opera House in 1893 and hosted live traveling performances. Learn more about the Lewis Street Playhouse here.
Grab a group of friends and check out the local shops and dining options. There are a number of local restaurants to choose from offering a variety of options to fit your mood along with unique shops for the treasure hunter in you.
Canton is a safe and easy town to go for a walk or bike ride when you just need to enjoy the fresh air and scenery. The fall colors will take your breath away and the springtime will lift your spirits as the new blooms and foliage begin to paint the landscape.
Click the links below on the map to access more information about the surrounding area!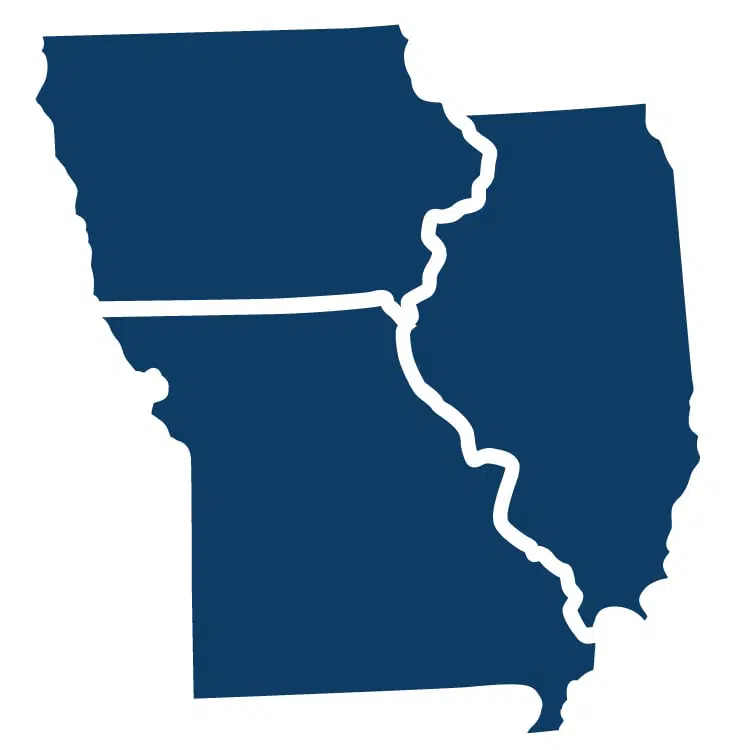 So you feel like you want to see what's beyond Canton? There's plenty to see and do within 30 minutes of campus.
Quincy, IL
Quincy is a quick drive across the river and has several multi-screen movie theatres showing first run flicks, a number of beautiful parks with walking trails, frisbee golf, putt-putt, paddle boats, hitting cages and more. Moorman Park is one of our favorite day trips with friends! There are several bowling alleys available for a fun activity with friends. Choose from many local and national restaurants when your stomach starts to growl!
Hannibal, MO
You can't be this close to Hannibal without taking time to check out all of the Mark Twain attractions. Fill up on the adventures of Mark Twain by visiting museums and historic sites in town. Enjoy themed restaurants and other attractions, too. The Escape Room is a fun way to spend a little time with friends!
Keokuk, IA
Keokuk, Iowa, is a short drive north of Canton on the Avenue of the Saints (US-61). The City of Keokuk has parks to explore, historic downtown with shops and restaurants, and several spots to appreciate the view of the Mississippi River. Our students like to grab a bite to eat and take it to the riverfront before returning to campus. 
Geocaching
Set your GPS and go! This real-world scavenger hunt activity is a fun way to get out there and see the sites! There are a number of geocaching spots throughout the area. Let the hunt begin!