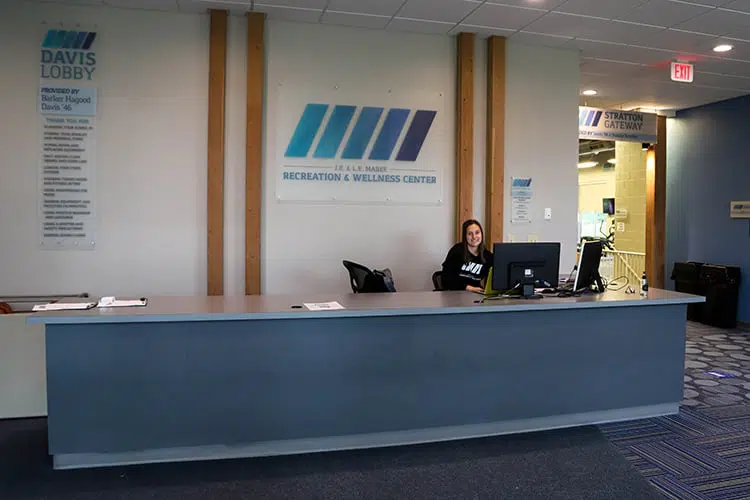 The Mabee Center is a jewel on our campus where you can work out with friends, compete in intramurals or relax doing yoga. Enter into the Davis Lobby where our students greet you in our guest service area that includes equipment check out. Enjoy refreshments and comfortable seating before or after your workout.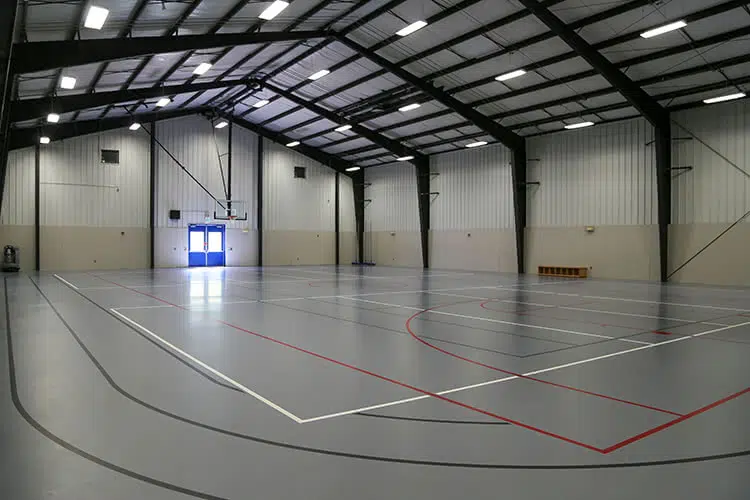 Hendren Gymnasium offers a full multi-court experience and is the location of many intramural activities. An indoor walking track surrounds the gym providing a warm exercise alternative during the winter months. The Mezzanine overlooking the gym provides space for spectators as well as a cross-training area with plyo-boxes, heavy bags, and suspension trainers.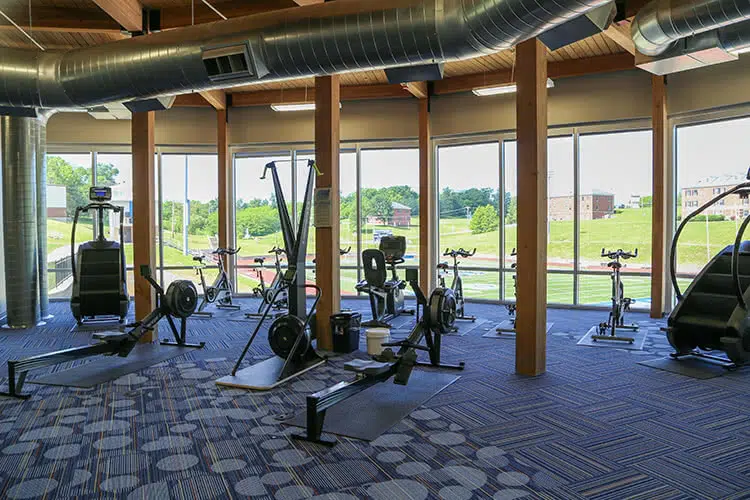 Barry Plaza is your area to tone and burn with a variety of cardio and muscular endurance equipment. It offers over 30 different pieces of state of the art cardio equipment, synced with televisions and a beautiful view over Ellison Poulton Stadium. The weight machines offer interactive QR readers and are arranged in a "push-pull" order to maximize your workout.
The Mabee Recreation & Wellness Center generally operates six days a week during the academic year. Times may vary according to recognized holidays and breaks.
Regular operational hours
Monday - Thursday
6:30 AM - 10 PM
The vision of the Mabee Recreation & Wellness Center Team is to be a recognized leader in small college recreation and wellness programming and services.
The mission of the Mabee Recreation & Wellness Center Team is to prepare our community for a lifetime of well-being through our distinctive programming and services from a supportive recreation and wellness team.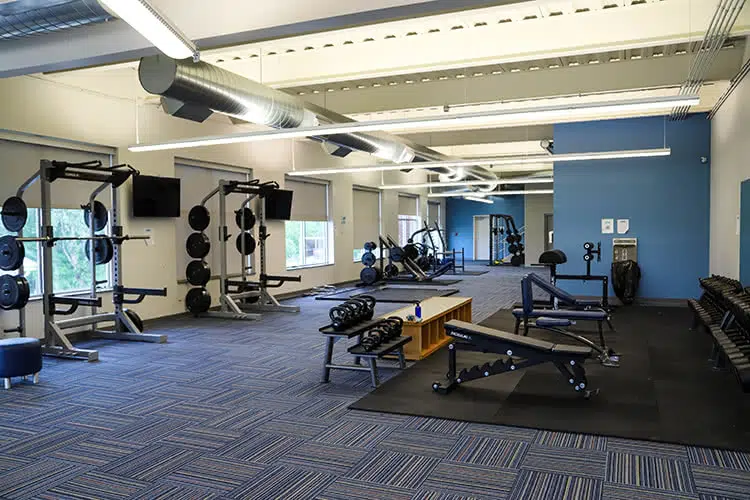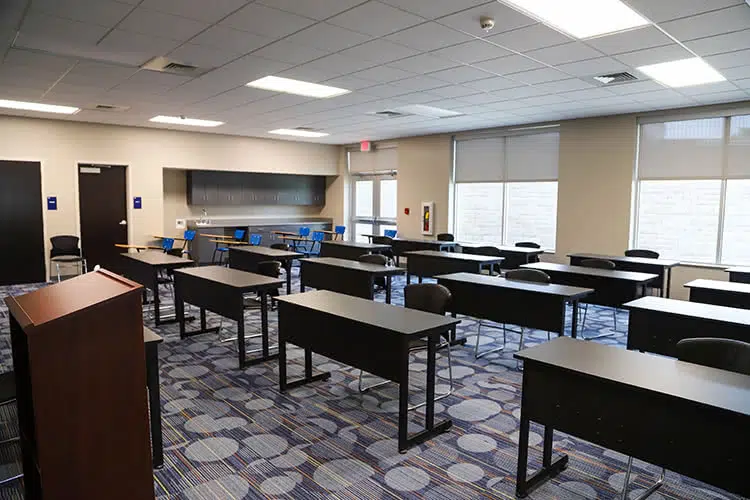 On the lower level, you can work out in the Charles Strength Complex that contains a full suite of free-weight equipment, Smith machine, hip sled, functional trainer, dumbbells, and portable benches. Pepsi Hall is tucked into the corner and provides space for classes and meetings and often hosts special events with a refreshment area available.
Frequently Asked
Questions