The Peer Tutoring Program
at Culver-Stockton College
We are committed to ensuring that every student at Culver-Stockton College has the resources needed to achieve success in the classroom. Peer tutoring is offered at no charge as an academic resource for those who may need some reinforced learning in a class, a specific concept within a class, or who simply want to take extra steps to excel. Peer tutoring can help maximize your academic potential.
The Peer Tutoring Program is a free resource for all C-SC students located in the west wing of the library as the Tutoring and Academic Success Center (TASC).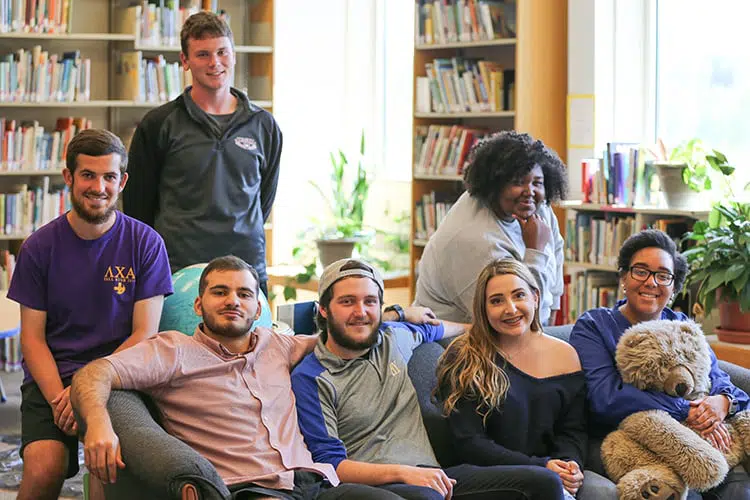 Is Peer Tutoring
for You?
We are always looking for tutors and this can be a great on-campus position. And while the tutoring is free, you get paid when you tutor. It's another way the college is INVESTING in your success. You play an important role in elevating the academic success of others. If you are interested, stop by the TASC and submit your application.