Welcome to Culver-Stockton
Where we've changed learning
This is your future we're talking about. It's the time to be courageous and open to all opportunities provided to you. It's time to make bold choices. At Culver-Stockton College, we don't define you, you define your future. together, the possibilities are endless.
It doesn't matter where you come from, only where you're going. We may be a small college, but we provide big, transformative opportunities to our students. As the Midwest's premier experiential learning college, our students don't just know what to do; they know how to do it.
Culver-Stockton College is preparing students to lead the future and impact the world in significant ways. We don't replicate; we innovate, and we ask our students to do that too. Your passion has a home on "the Hill," your purpose belongs to the world.
We are #1 in the state of Missouri for job placement after graduation and offer students over 80+ majors and minors.
Coming together as a community on "the Hill."
Be ready to hear from us within one week with an admission decision.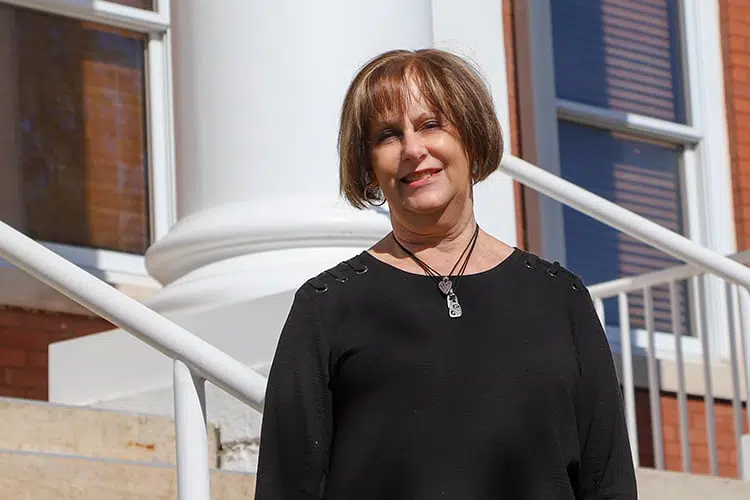 Meet Gaye Redd
---
Admission Visit Coordinator
Hi, I'm Gaye Redd, the Admission Visit Coordinator. I have been at Culver-Stockton College for 29 years and I'm ready to personalize your campus visit. Every visit is fun, educational, and motivational, so get started now. My contact information: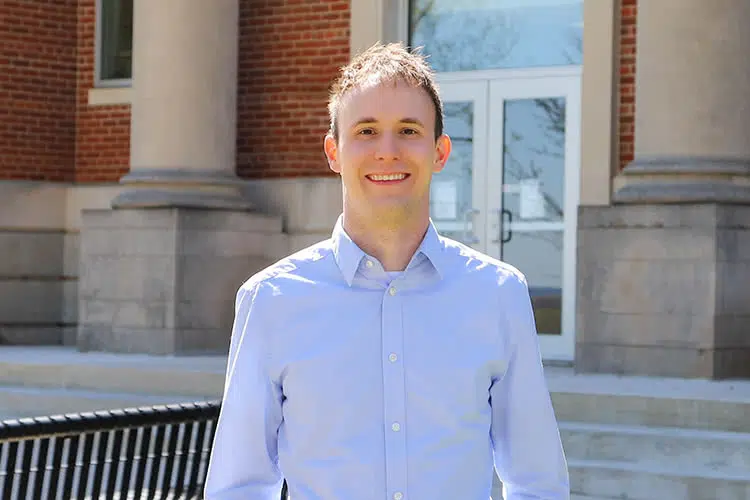 Meet Zach Patterson
---
Admission Counselor
Hi! I'm Zach Patterson and I graduated from Culver-Stockton in 2011 with a degree in History. As a student, I was a member of the History Club in various capacities. Currently, I teach a history course each semester here on campus and enjoy the various lectures, concerts, and plays available throughout the school year. I look forward to working with you! Feel free to contact me at: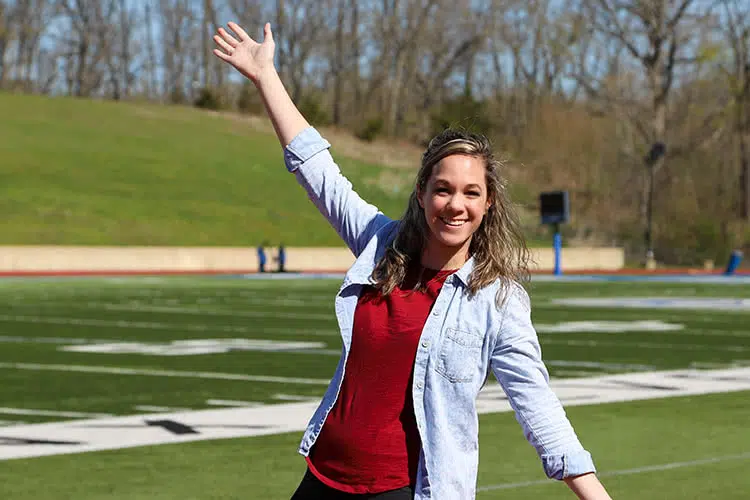 Meet Emma Hultz
---
Admission Counselor
Hi, I'm Emma Hultz and I graduated from Culver-Stockton in 2014 with a major in Criminal Justice. While I was on campus I was a member of the Chi Omega Sorority and I also participated on the Women's Cross Country and Track team. In my downtime, I enjoy being outdoors and walking along the Levee by the Mississippi River with my family and dog! I look forward to helping you through the admission process. If you have any questions, my contact information is: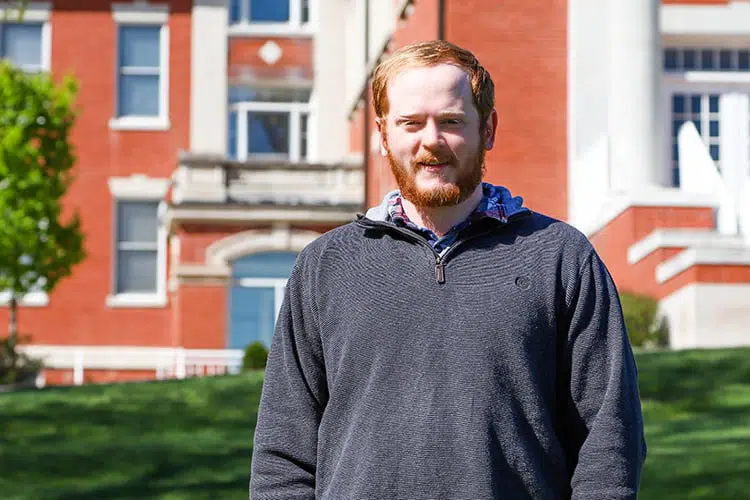 Meet Elijah Vratney
---
Admission Counselor
Hi, I'm Elijah. I graduated from Culver-Stockton College in 2017 with a major in Criminal Justice. I was a part of Lambda Chi Alpha Fraternity and played on the Men's Soccer team here on "the Hill." If you have any questions, please do not hesitate to reach out. My contact info is: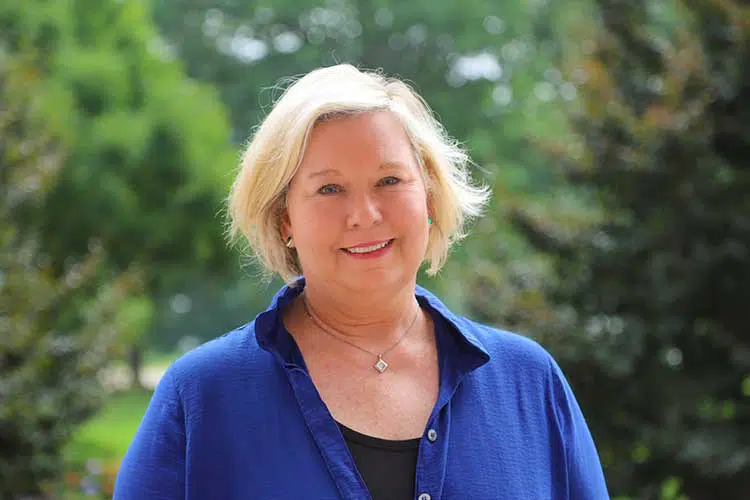 Meet Amy Stollberg
---
Enrollment Specialist, Fine Arts
Hi, I'm Amy Stollberg! I graduated from Culver-Stockton College with a Bachelor of Music degree and from Truman State University with a Master's degree in Education Administration. Currently I am teaching in the music program and recruiting students of promise in music, theatre, and fine arts. You will find a home here on "the Hill". I can't wait to meet you and your family!
14:1
Student to faculty ratio provides more 1:1 TIME to ensure that you THRIVE
80
Majors & minors plus a UNIQUE CURRICULUM provides countless real-world LEARNING OPPORTUNITIES
1:1
Faculty mentoring & advising with the ability to TRACK & AUDIT YOUR PROGRESS
4
Year Graduation Guarantee
We Chose C-SC.
Here's Why.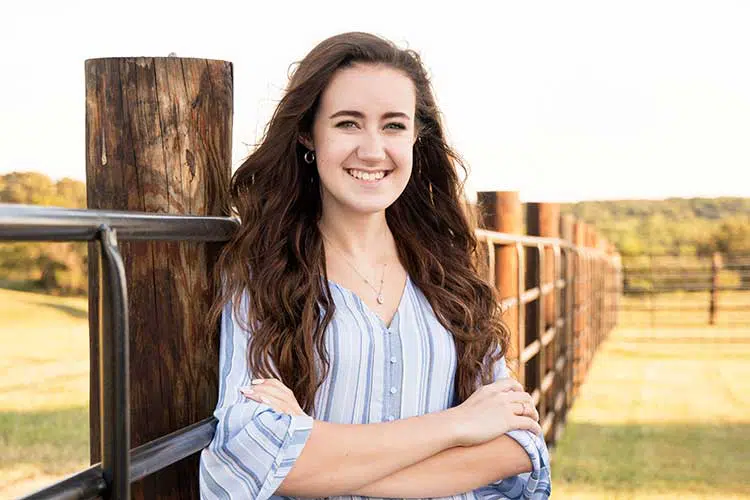 Kayla Livesay '24
While I first visited Culver-Stockton on the recommendation of my dad and sister who are alumni, I enrolled because it felt like a family! C-SC has created a welcoming and supportive culture that passionately works towards the best interests of the individual student. I know that by choosing Culver-Stockton I have a team on campus rooting for me to succeed!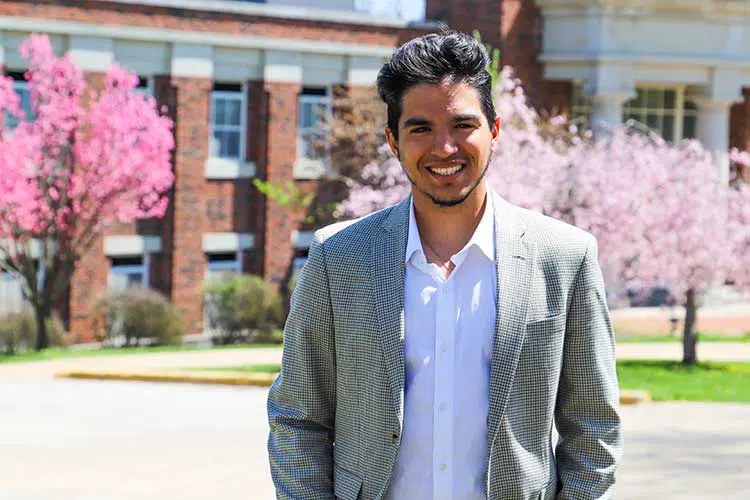 Eduardo Garcia '23
The thing that attracted me the most about Culver-Stockton was the fact that I was going to be able to build a relationship with my teachers, and the ability to travel the world during the three weeks.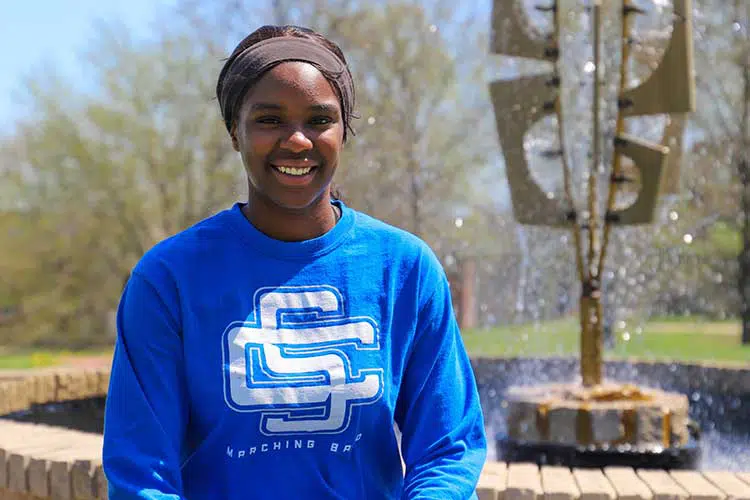 Demetra Brown '23
Culver-Stockton College was the right choice for me! It provided an environment where I could stand out and not get lost in the crowd. The education program is excellent and gave me a chance to excel in accomplishing my goals.