Scholarships and Grants
Invest in yourself - We invest in you, too
With your vision, drive, and academic interests, we know you could go anywhere. By choosing C-SC, you're accepting a wonderful challenge. You're stepping into a community of change-makers and solution-seekers that will prepare you for an ever-changing world and whatever it sends your way.
Culver-Stockton College understands your desire to make a difference. We're ready to help you achieve your goals, providing high quality, affordable education—all convenient, accessible, and flexible. From enrollment to graduation, we're with you every step of the way.
A specialized and relevant education
The Pillars for Excellence program provides full tuition scholarships (awarded annually at the freshman value) to highly qualified admitted students with exceptional intellectual ability.
Recipients of the scholarship are expected to demonstrate both the qualities of person that will allow a student to flourish in C-SC's rigorous but community-orientated academic environment and in the challenging world beyond college.
First-Year Student
Academic Scholarships
C-SC's most prestigious scholarship, scholars become part of a unique campus community that offers intellectual, cultural and social opportunities. Competitive applicants who are among the most accomplished in their class and demonstrate exceptional engagement in their schools and communities should apply.
Given to first-year students from around the globe who demonstrate exceptional academic achievement. In addition to being among our most talented students, they also excel beyond the classroom and are leaders in their schools and communities.
The Hilltop Scholarship is named after the geographic location of our great college. This freshman merit scholarship is awarded based on a holistic review of all information provided via the admission application.
The Wildcat Scholarship is made for new Wildcats! These students have worked to foster a more inclusive community where all individuals are respected and valued.
The Promise Award recognizes the influence prospective C-SC students will have on our campus, local community, and the world. Eligible admitted students will be notified of the criteria to receive this award at the time of admission.
$1,500 scholarship may be available for students who participate in the Missouri A+ Program as an additional merit aid.
Transfer Student
Academic Scholarships
The Dean's Scholarship was established to recognize the outstanding academic achievements of transfer students.
This scholarship award is given to transfer students. We're looking for a student with an impressively high overall grade point average, someone with evidence of independent work, and someone who has the intention to pursue a scholarly career.
Transfer students are automatically considered for this generous merit scholarship when they submit their admissions application to Culver-Stockton College. No matter where you've taken classes before, or if you'd like to take classes in person our transfer scholarship is for you.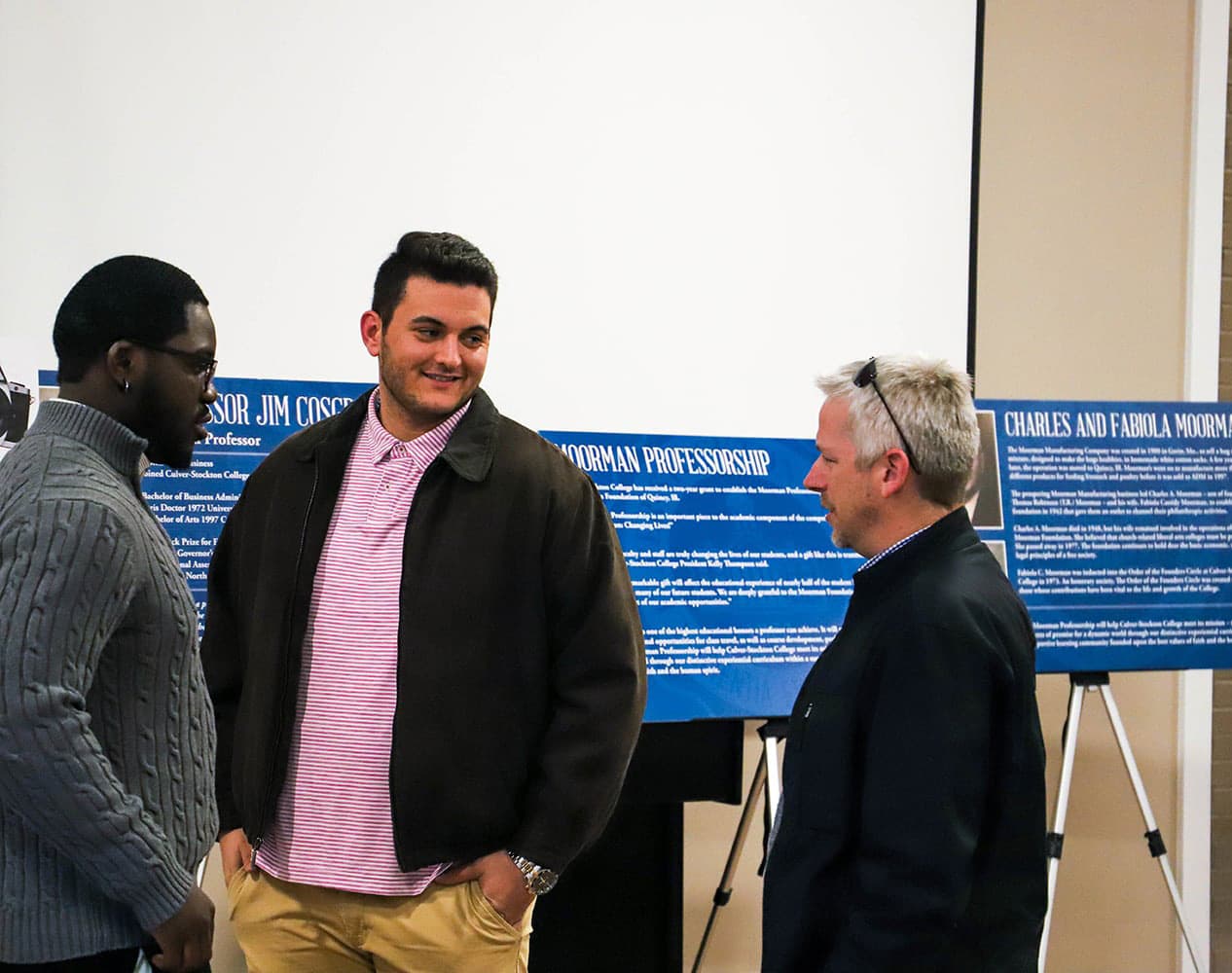 Phi Theta Kappa
Scholarship
Phi Theta Kappa is an international honor society. It is the largest honor society in U.S higher education. It recognizes honor students at two-year colleges. There are many benefits to being in the honor society, among them, Phi Theta Kappa Scholarships.
A $1,000 scholarship may be available to transfer students who are members of the Phi Theta Kappa Honor Society. Eligibility: Admitted students are nominated with a minimum 3.50 college GPA. The scholarship is renewable provided the student remains in good academic standing.
Partners in Education
Scholarship
Our scholars receive financial aid to reduce the cost of college. We carefully leverage our funding to ensure that it is not displaced and actually reduces the total cost of attendance. Scholars begin their college journey and finish with less debt. 
$1,000 scholarship may be available in participation with community colleges.
Partners in Nursing
Scholarship
The program provides financial assistance to qualified individuals pursuing a baccalaureate degree in nursing while incorporating the ideals of community, commitment, and care within the healthcare profession.
The Travel Study Grant program is designed to help students take advantage of the many experiential courses offered as part of the Culver-Stockton curriculum. Students may accrue up to $1,500 in travel study grants during their four years to use toward payment of any special fees associated with domestic or international travel courses.
These awards and grants are available for first-year and transfer students.
All students skilled in the areas of music, art, and theatre are encouraged to audition, regardless of intended major. Eligibility: Students must participate in an audition/evaluation exhibiting their talent to C-SC faculty.
If at least one of the student's parents, grandparents or siblings have attended Culver-Stockton College full-time for one semester or more, the student may be eligible for a $1,000 award.
The Culver-Stockton Grant is contingent upon financial need and is determined by completing the Free Application for Federal Student Aid (FAFSA). Eligibility: The value of this grant varies and is renewable by demonstrating financial need and academic good standing.
Athletic awards are available to students with outstanding athletic ability or potential and based on recommendation by the coach of the respective sport. Each award varies and is renewable as participation continues and on recommendation of the sport's coach. Student-athletes are encouraged to participate in other campus programs should they meet the established criteria. All prospective student-athletes should complete an athletic interest form, available from the Admission Office. C-SC is affiliated with the National Association of Intercollegiate Athletics (NAIA) and is a member of the Heart of America Athletic Conference.
A renewable scholarship of $1,000 may be awarded to students who are members of the Christian Church (Disciples of Christ). A minimum $1,000 scholarship may be awarded based on eligibility and availability of funding. In addition to the $1,000 minimum award, the college may match the church's contribution from a scholarship fund up to an additional $500 (a maximum award from the college of $1,500). Eligibility: Application and signed agreement required.