Alumni, students, friends and fans of Culver-Stockton College can show off their Wildcat pride by purchasing specialty Culver-Stockton College license plates through the Office of Advancement and the Missouri Department of Motor Vehicles.
There are two plate options. Your tax deductible contributions support our students.
$25.00 gift to Culver-Stockton College for a one year plate.
$50.00 gift to Culver-Stockton College for a two year plate.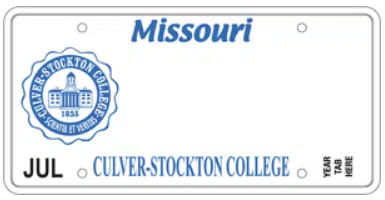 Our alumni go out into the world and make their mark. Many students even make their mark before they graduate through the many C-SC programs available. You can help by making your mark, literally, right here at C-SC! Purchase a C-SC brick to leave a lasting personalized impression on a central spot of our campus.
Fill out the order form below and return to the Office of Advancement & Alumni Programs or email it to sbiggerstaff@culver.edu.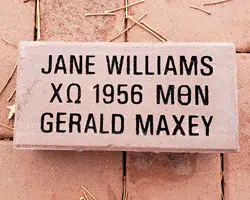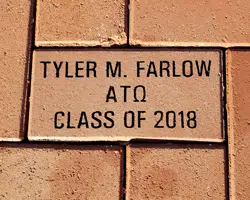 Susie Biggerstaff
Coordinator of Gift Records and Stewardship