Online Bachelor of Science
With a Major in Sport Management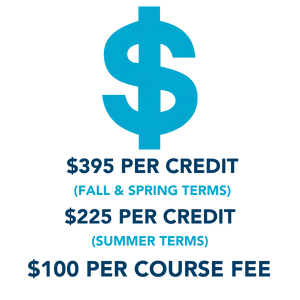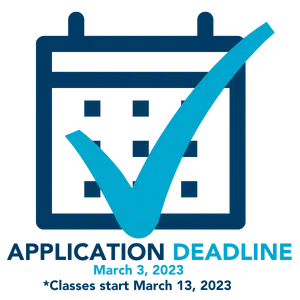 If you have a passion for sports and competition and want to become a skilled professional in handling every aspect within the world of sports, you may find a major in Sport Management to be the perfect fit. Whether you dream of managing teams, facilities or events, there are a multitude of positions available. 
The sports management industry requires professionals to be knowledgeable about public relations, marketing, and economics. Our sport management program teaches students skills in critical thinking, communication, and management. Our courses teach students skills in planning and organization, as well as core concepts like promotion. Sports communications classes teach students how to apply public relations concepts within the athletics industry.
Get Started on your Path to Success
This highly affordable and flexible online program is delivered in 8-week courses, 100% online so you can grow your skills on your schedule while still having time for work and family. No campus visits required!
Rolling admission start dates every 8 weeks with sessions scheduled to begin in January, March, May, August, and October.
Before you begin, we will analyze your previous college credits, professional training, military service and other educational experiences. We will help you devise a personalized degree plan, progressing you toward the Sport Management degree that best fits your career goals.
The Bachelor of Science with a major in Sport Management is designed to educate students with academic and practical experience in the business and management aspects of sport. This degree is designed for students interested in a career in sport-related areas other than teacher education. A degree in sport management will prepare majors for careers with areas of concentration in Media Communication or Administration.
Students will demonstrate proficiency in business and management concepts with an emphasis on the uniqueness of the sport industry

Students will produce professional written and oral communication and show competence with the use of technology

Students will demonstrate leadership and professional behavior in the work environment while pursuing a career in the sport industry
Career Outlook
The Possibilities are Endless
What can I do with a bachelor's in sport management? Professionals who work in sports management are employed in a variety of sports organizations or other settings using a diverse set of skills. Athletic directors and coaches often work at schools and universities. Sports agents work for corporations, and sports reporters work for news outlets. Some of the most common careers pursued by graduates with a bachelor's degree in sports management include:
Athletic Director: Athletic directors organize sporting activities for an organization, often a school or university. They work in an administrative capacity, setting budgets, creating reports and developing marketing or promotional plans for special events and activities. Many positions require a bachelor's degree, though some may prefer a master's degree
Coach: Coaches train sports teams, including university teams, club teams, high school teams or recreational teams. They teach athletes, create game plans and strategies and lead their players throughout an athletic season. Coaches usually must have a bachelor's degree
Sports agent: Sports agents represent athletes and manage their clients' careers. Agents advise their clients through contract and endorsement negotiations, as well as with how to communicate with the media and the public. Agents usually work for corporations, and most have a bachelor's degree in sports management or a related field
Sports information director: Sports information directors typically work for the athletic department of a college or university, specifically in the communications division of the athletic department. These professionals represent the department to the media, providing news, player information and team statistics to reporters. SIDs are expected to have a college degree and typically have a background in sports
Sports reporter: Journalists who cover sports work for newspapers, TV stations or digital media outlets, and often cover one type of sport or specific team. As a result, reporters may spend a lot of time on the road, covering games all over the country. These professionals must have a bachelor's degree in journalism or a related field, such as sports management.
Program
Curriculum (45 Credit Hours)
General Education Credit Hours: 30
All candidates for a bachelor's degree from Culver-Stockton College must earn at least 120 credit hours with at least 60 credit hours from a four-year college or institution and 30 of the 60 credit hours from Culver-Stockton College. All candidates for a degree must earn at least 40 credit hours in upper-division courses (300-or 400-level courses) and at least 12 credit hours of upper-division courses in their major field. Our online academic advisor will work with each student to ensure that all requirements to graduate are met.
Step 1
Complete our online application by clicking on the Apply button below
Step 2
Depending on your educational experience, request appropriate official transcripts be sent to Culver-Stockton College Admissions Office (admission@culver.edu)
No Previous College Credit?

Official transcript from high school 

Previous College Credit?

Official transcripts from high school and all attended colleges*

*If 24 or more college credits earned while attending college full-time, then high school transcript is not required
Returning to C-SC after attending other colleges?

Official transcripts from all other attended colleges

Returning to C-SC without attending another college?

Your transcript is on record an no action is necessary
TAKE THE NEXT STEP TOWARDS YOUR
Sport Management Degree
Take the next step in your journey at Culver-Stockton College. We're here to help you get started on your degree. 
C-SC students can complete a Free Application for Federal Student Aid (FAFSA) to determine eligibility for unsubsidized loans. Apply for Federal Aid, visit FAFSA.gov.
Interest-free payment options also are available through the college. Call 573-288-6492 for more information.
10%
Culver-Stockton College offers a 10% DISCOUNT toward program tuition to full-time employees at many local and regional organizations.
| Application Due Date | Document Submission Deadline | Program Start |
| --- | --- | --- |
| May 12, 2023 | May 17, 2023 | May 22, 2023 |
| June 23, 2023 | June 28, 2023 | July 3, 2023 |
| August 11, 2023 | August 16, 2023 | August 21, 2023 |
| October 6, 2023 | October 11, 2023 | October 16, 2023 |
Our online programs are affordable, flexible, and accessible online degrees with personalized support. There is no application fee or deposit required for our students in online programs. Imagine completing your bachelor's degree without disrupting your life because you can balance this fully online degree alongside family and work responsibilities without having to move or stop working. Our courses are asynchronous (no meeting times) and fully online, so you can make your way through the weekly coursework when it fits your schedule. You will have access to high-touch support services, including academic advising, and will create meaningful connections with fellow students and faculty.
A college degree is one of the most transformational credentials a person can earn!
Your Academic
Success Team
You're never alone in your education. Learn more about the people who are here to help you take the next step in your career.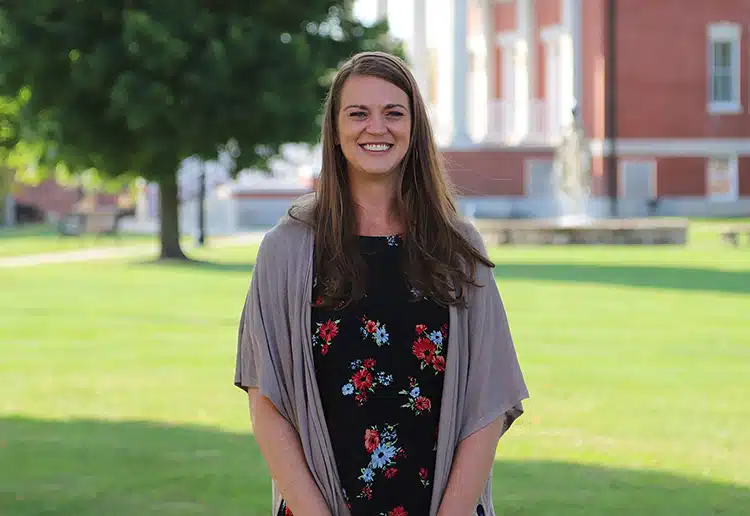 After you express interest in our programs, our trained admission counselor, Shauna Stolte, is ready to help you through the application process. Get guidance about admissions, transcripts, transfer credits, and more.
EMAIL: sstolte@culver.edu
CALL: 573-288-6462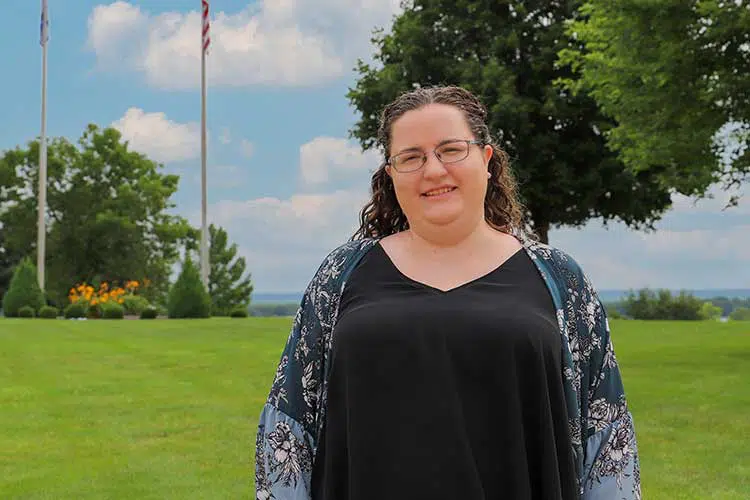 Once you're accepted, our dedicated online advisor, Angela Kay, helps apply your past educational experiences to our program and creates a unique plan of study just for you, giving you the confidence so that you register for the right classes on your academic journey. Your online advisor will help you stay on track. Our online advisor builds a personal connection with every student, meaning you'll always have a teammate looking out for you.
EMAIL: akay@culver.edu
CALL: 573-288-6540