It's More Than a Game,
It's a Career
From players to programmers, the gaming industry is booming and needs business-minded leaders. Between 2018 and 2019, the number of jobs in esports more than doubled – growing a staggering 185%. In addition, there are numerous business jobs in the games industry, including roles in distribution, research, sales, and marketing. The explosive growth in esports has created a demand for business professionals with a solid understanding of the nuances of the industry.
Gaming Administration professionals need a lot of expertise: not just tech and business, but a solid understanding of games and gaming culture. A degree in esports and gaming administration provides flexibility, innovative engagement and industry-wide opportunities.
While working on your degree, compete in esports events in our state-of-the-art esports arena, designed for the ultimate gaming experience! Culver-Stockton partners with other colleges to create this unique degree that combines courses on our campus with online courses taught by industry experts at no additional cost. Students will be able to critically analyze and evaluate games as well as their themes, mechanics, and other components. You will learn to apply principles of marketing, sales and distribution to the specific conditions of the games industry and understand the history and cultural significance of games and esports.
During your college career, you will complete an esport and gaming internship in addition to many other networking events gaining real-world experience before graduation, which provides that competitive edge.
What can I do with an
Esports & Gaming Administration Degree?
Gaming distribution
Research
Esport Sales
Marketing
Esport Operations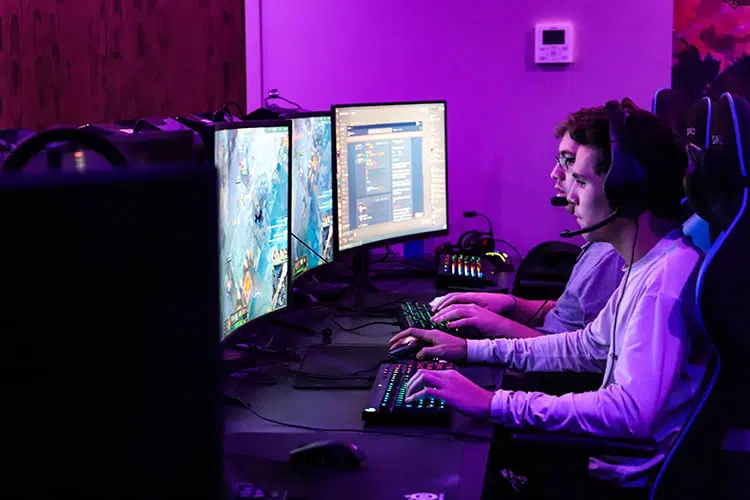 Our students can earn a degree while on an esports player scholarship.
Begin your MBA as early as your junior year.
Sigma Beta Delta, International Business Honor Society
ENACTUS
Phi Beta Lambda
Travel Study courses to China, Europe, Costa Rica
Exploratory and Professional Internships
Participation in Business Leadership Exchange programs
Professional Conferences
Networking Events
The mission of the Culver-Stockton College Business Department is to prepare business students of promise for successful careers or graduate school through experiential learning and corporate experiences.