Master of
Athletic Training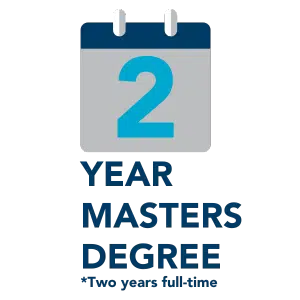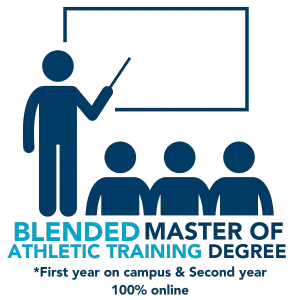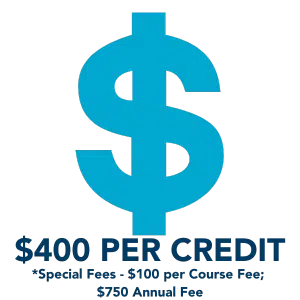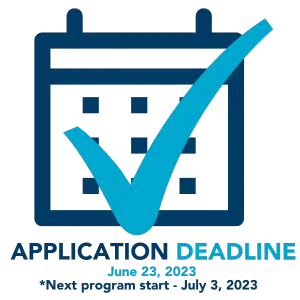 Advocacy
on the Sidelines
Culver-Stockton College Master of Athletic Training (MAT) program prepares you to become a certified Athletic Trainer (AT). Become a highly qualified, multi-skilled healthcare professional who collaborates with physicians to provide preventative services, emergency care, clinical diagnosis, therapeutic intervention, and rehabilitation of injuries and medical conditions to physically active athletes and patients.
You will utilize a professional approach to demonstrating competence and skills in, as well as commitment to patient/client-centered care, interdisciplinary education & practice, evidence-based practice, information-driven decisions & health care informatics, and quality improvement.
Get Started on Your Path to Success
Certified Athletic Trainers must have a Master of Athletic Training degree to work in their field. Certified athletic trainers specialize in the prevention, evaluation, treatment, rehabilitation and reconditioning of athletic injuries. Along with providing health services to athletes, Athletic Training professionals serve in roles with the military, firefighters and law enforcement and other occupational settings to reduce injuries and provide preventive care.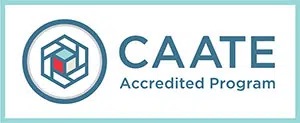 Our innovative blended curriculum utilizes both online coursework and in-person laboratory, simulation, and in-depth clinical education to ensure you become a competent, skilled, and committed Athletic Training professional. The first year of the program is primarily residential on campus while the second year is 100% online. 
Mission of the
Master of Athletic Training Program
The mission of the Culver-Stockton College Master of Athletic Training Program is to professionally prepare students of promise for successful careers and advanced studies in athletic training. The ATP is a supportive learning community that prepares students for a dynamic allied health care market by developing the students' core competence as a health care professional within a CAATE-accredited experiential learning curriculum.
100% of graduates passed the Board of Certification exam over the past five years

Culver-Stockton College was a district qualifier and first-place finisher in 2018, and a top three-place finisher in 2019, 2020, and 2022 for the Missouri Athletic Trainers' Association Quiz Bowl 

100% of graduates have attended an Athletic Training professional conference or participated in public relations and professional advocacy events at the state, district, or national level 

Students have a myriad of clinical education opportunities in NCAA and NAIA Division I & II athletics, high school athletics, hospital/clinics, and industrial/corporate settings 
Students have access to a designated, state-of-the-art, Health Sciences laboratory, and simulator center for the advancement of their knowledge and clinical skills
Recent graduates have secured positions in the National Women's Soccer League, one as a Director of Rehabilitation, and one as a Head Athletic Trainer 
Master of Athletic Training students will utilize a professional approach to demonstrating competence and skill in, as well as commitment to:
Patient/Client-Centered Care
Interdisciplinary Education & Practice
Evidence-Based Practice
Information-Driven Decisions & Health Care Informatics
Quality Improvement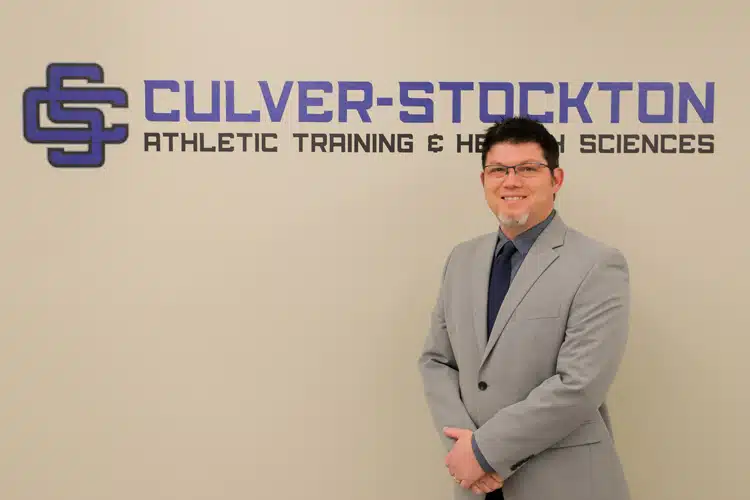 Dr. Jay Hoffman
Athletic Training Program Director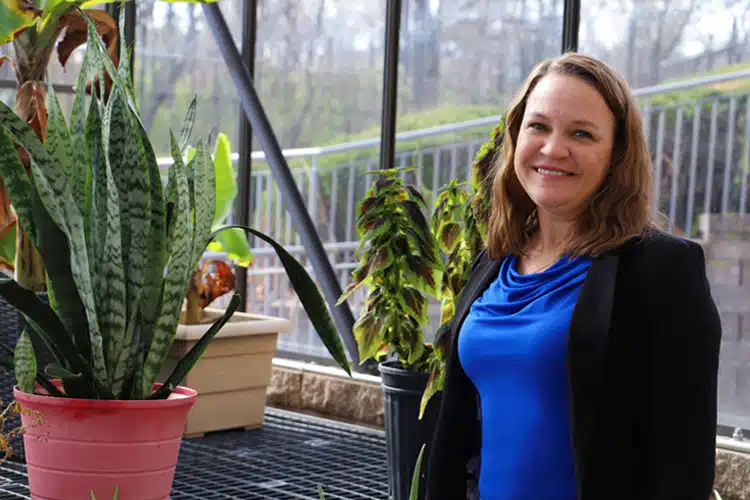 Dr. Christe Thomas
Athletic Training Coordinator for Clinical Education
Career Outlook
The Possibilities are Endless
The National Athletic Trainers Association (NATA) states that Athletic Trainers go on to work in: 
Public & Private secondary schools, colleges & Universities, professional, and Olympic sports 
Youth leagues, municipal and independently owned youth sports facilities 
Physician practice, similar to nurses, physician assistants, physical therapists, and other professional clinical personnel 
Rural & urban hospitals, hospital emergency rooms, urgent and ambulatory care centers 
Clinics with specialties in sports medicine, cardiac rehab, medical fitness, wellness, and physical therapy 
Occupational health departments in commercial settings, which include manufacturing, distribution, and offices to assist with ergonomics 
Police and fire departments and academies, municipal departments, branches of military 
Performing arts including professional and collegiate level dance and music 
To read more about Where Athletic Trainers go on to Work, visit the NATA website.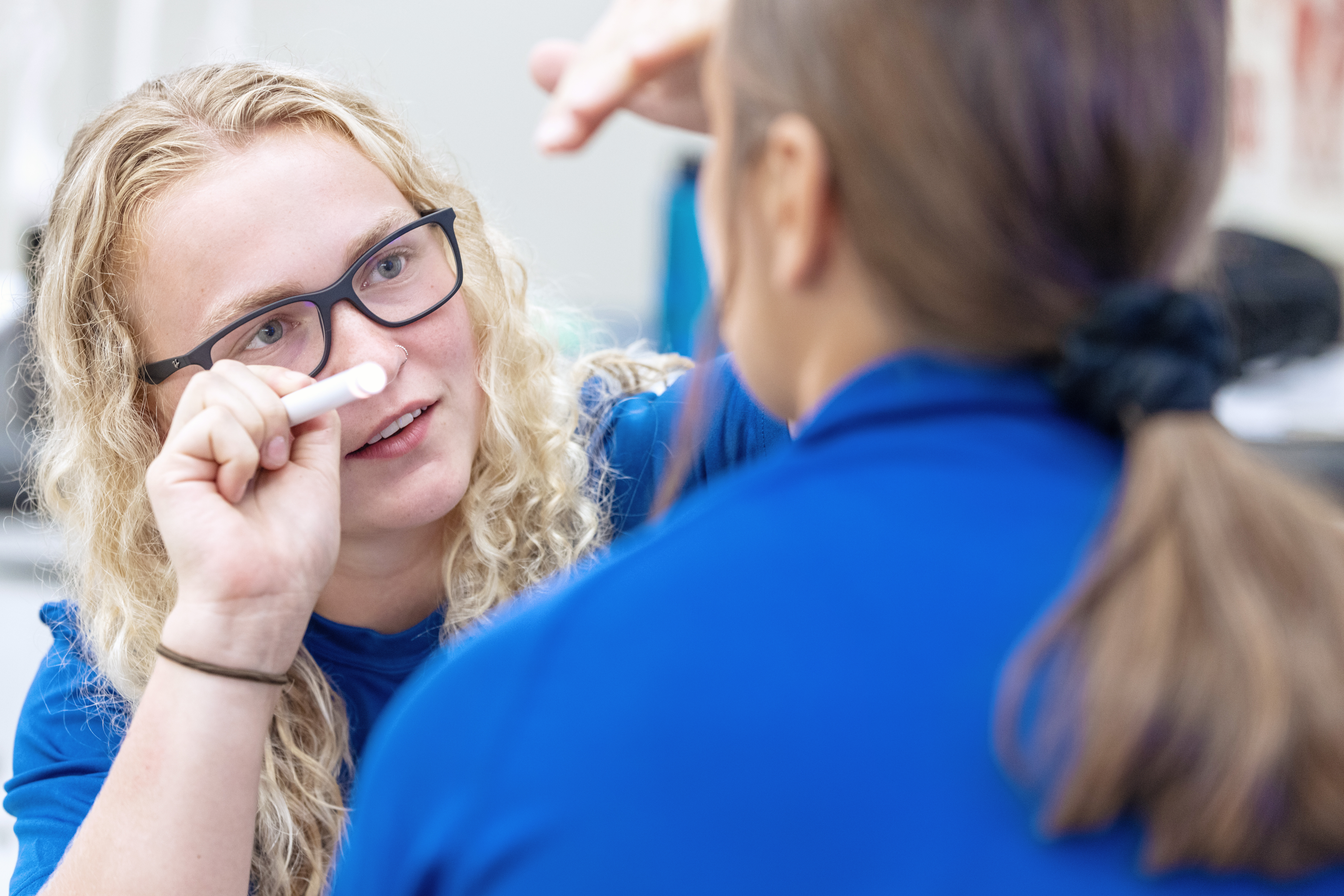 Program
Curriculum (56 Credit Hours)
Take the next step towards your
Master of Athletic Training Degree
Take the next step in your journey at Culver-Stockton College. We're here to help you get started on your degree. 
EDUCATIONAL PARTNERS
---
The following institutions receive a 10% tuition discount in our Master of Athletic Training Program:
C-SC students can complete a Free Application for Federal Student Aid (FAFSA) to determine eligibility for unsubsidized loans. Apply for Federal Aid, visit FAFSA.gov.
Interest-free payment options also are available through the college. Call 573-288-6492 for more information.
15%
discount on Graduate Degree Tuition for Alumni of Culver-Stockton College.
10%
Culver-Stockton College offers a 10% DISCOUNT toward program tuition to full-time employees at many local and regional organizations.
*Only one discount may be applied.
I Chose C-SC.
Here's Why.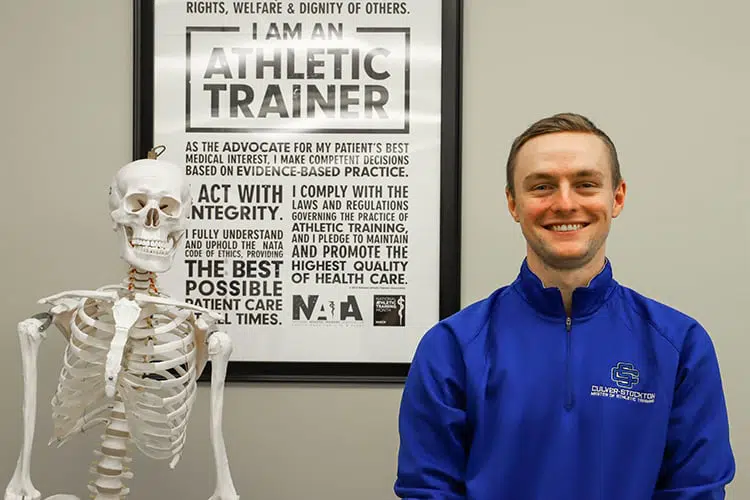 Tom Greene, MAT '21
When I became interested in the Masters in Athletic Training, I met with Dr. Jay Hoffman who immediately assured me that I could succeed in the program. He has been great throughout my time, supporting me from my first visit through graduation. It's been a great experience. This was the place and the degree for me!
Your Academic
Success Team
You're never alone in your education. Learn more about the people who are here to help you take the next step in your career.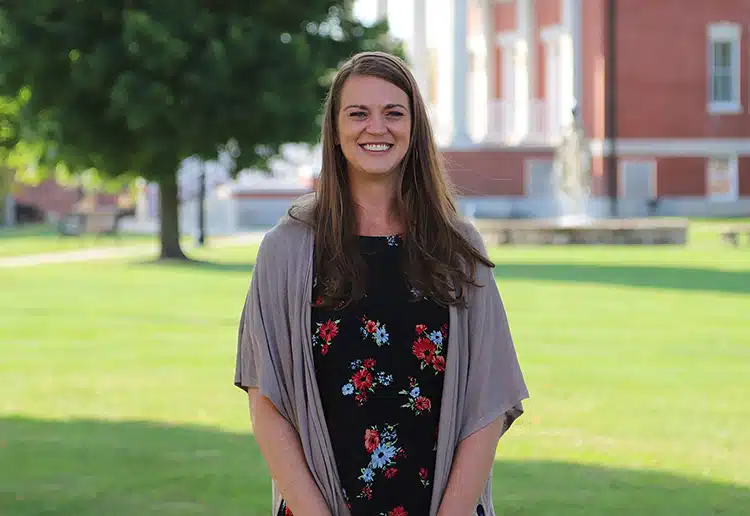 After you express interest in our programs, our trained admission counselor, Shauna Stolte, is ready to help you through the application process. Get guidance about admissions, transcripts, transfer credits, and more.
EMAIL: sstolte@culver.edu
CALL: 573-288-6462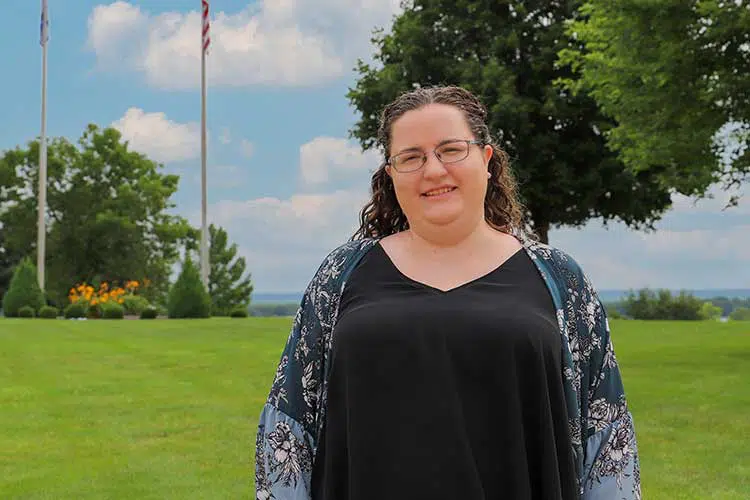 Once you're accepted, our dedicated online advisor, Angela Kay, helps apply your past educational experiences to our program and creates a unique plan of study just for you, giving you the confidence so that you register for the right classes on your academic journey. Your online advisor will help you stay on track. Our online advisor builds a personal connection with every student, meaning you'll always have a teammate looking out for you.
EMAIL: akay@culver.edu
CALL: 573-288-6540