Congratulations to Robin Jarvis on her appointment as Director of Career and Internship Services.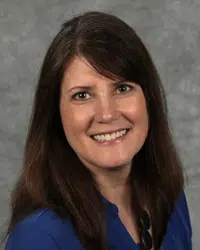 Robin has served the college for over 11 years, most recently as the Director of Online Programs and Assistant Registrar. She earned both her Bachelor's (2009) and Master's (2017) degrees from Culver-Stockton College. In her spare time, she enjoys attending college athletic and fine art events, and outdoor activities including kayaking, biking and camping. She will begin her new duties on October 1 and her office will be located in the Gladys Crown Student Center, office 209.
Contact Alyssa Hummel, Director of Communications and Marketing, at ahummel@culver.edu or 573-288-6000 ext. 6450 for more information.
NOTE: A number that appears immediately after a person's name (i.e. Jane Doe '18) is a reference to the year that person earned their bachelor's degree from Culver-Stockton.