The Culver-Stockton College Child Advocacy Studies (CAST) program hosted a Mock Home Child Abuse Investigation Simulation for C-SC students enrolled in the Forensic Investigations of Child Maltreatment class. This mock simulation provided students with real-life scenarios of a trauma-informed professional across multiple disciplines.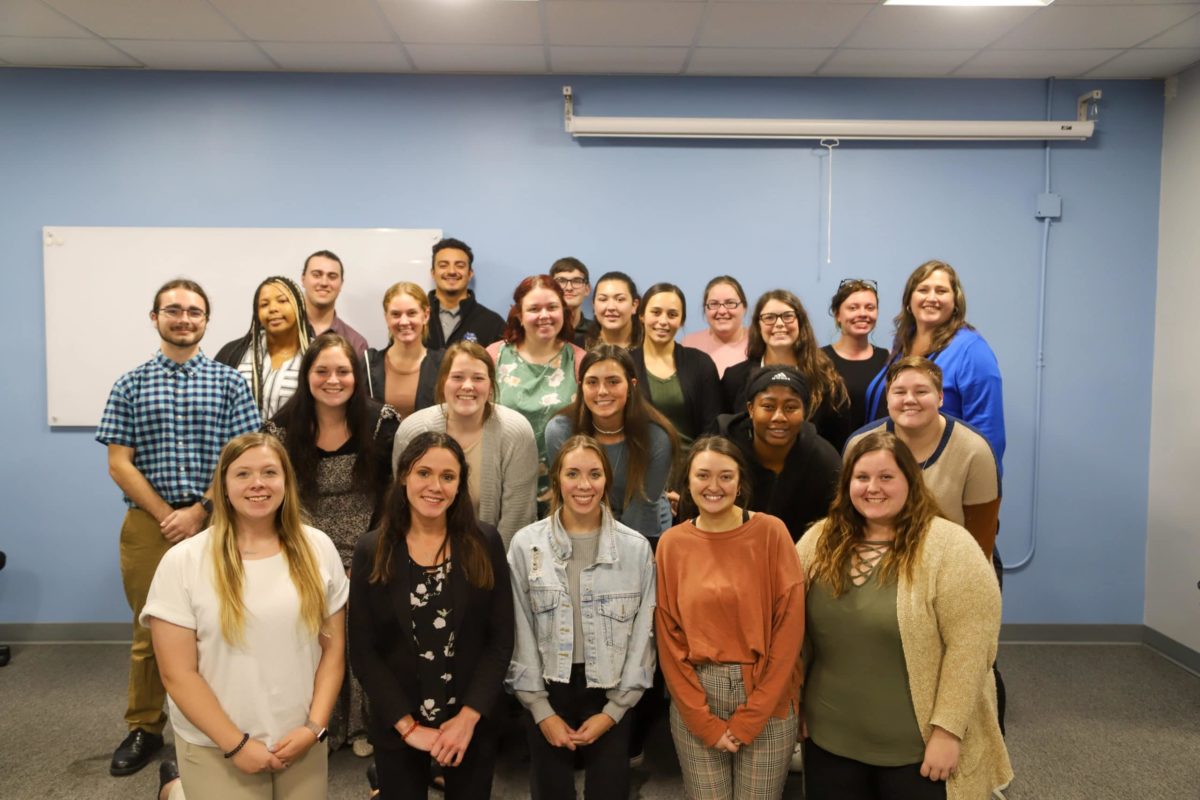 The simulation began with a scenario in which a school professional suspected abuse and made a mandated report which initiated an investigation. Students assumed the position of a Child Advocacy professional. At a designated point in the simulation, they were instructed to meet at an off-campus location with the assignment of a home visit. On scene, objects were placed throughout the house to emulate an in-home child abuse case. Students were then instructed to take notes and survey the house, investigating the severity of the situation presented in the scenario.
When the investigation of the home was completed, students compiled the evidence they found to prepare for the next step of the exercise. Then, the students organized their findings and met with student actors who portrayed the parents in the case. The intent of the mock interviews was to provide the students with experience completing formal investigations and making a determination in child abuse cases.
Dr. Angel Knoverek, Assistant Professor of Psychology and Child Advocacy Studies (CAST) Coordinator, serves as the instructor of Forensic Investigations of Child Maltreatment and led the simulation. Knoverek said, "Child abuse case simulations using problem-based learning are an interactive way to engage and prepare students for real-world situations in the various human services fields."
A walk-through of the simulation was available to faculty and staff to better understand the experiential learning in progress through the duration of the simulation.
The CAST minor curriculum at C-SC prepares students with real-world experiences in a classroom setting. The purpose is to develop professionals who will be best equipped to work on multi-disciplinary teams to benefit children, such as nursing, education, and psychology among others.
While all the students in the course are CAST minors, they represent several different academic programs, such as nursing, criminal justice and psychology.
Contact Alyssa Hummel, Director of Communications and Marketing, at ahummel@culver.edu or 573-288-6000 ext. 6450 for more information.
NOTE: A number that appears immediately after a person's name (i.e. Jane Doe '18) is a reference to the year that person earned their bachelor's degree from Culver-Stockton.