Culver-Stockton College alumnus Tim Fischer '89 was named the Konneker Leader in Residence for the 2021 academic year. In addition to this prestigious distinction, Fischer dedicated three days of providing value, instruction, and leadership to the C-SC campus community.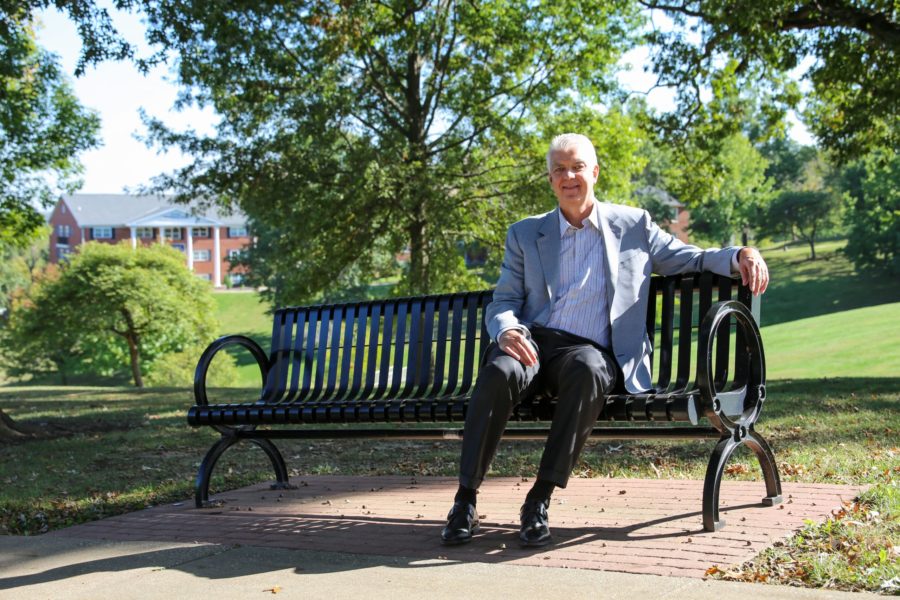 The Wilfred and Ann Lee Konneker Leadership in Residence program was established at Culver-Stockton College in 2015 with the framework to provide a supportive and value-based learning environment where students can acquire knowledge and skills to work with and through others to accomplish mutual goals. The Leader in Residence is annually selected by a committee and asked to share their leadership principles with the C-SC community. Tim Fischer, a distinguished alumnus and accomplished professional accepted the nomination, which was fulfilled October 12-14, 2021.
Fischer provided his keynote address, "Six Steps to Achieve Success in Life," on Tuesday, October 12th in the Merillat Chapel and taught guests that success was "self-defined." He further explained that success is achieved when finding balance amongst life's responsibilities, and living a life of service to others is most important. In addition to the keynote address, Fischer was a guest speaker in several classes, met with a variety of student groups, and concluded his time at C-SC connecting with campus and community leaders.
Currently serving as the President of Jackson and Coker, Fischer leads one of the nation's largest healthcare staffing firms. He provides direction to become laser-focused on its mission of connecting healthcare providers and communities to transform lives. With over thirty years in the staffing industry, his values-based leadership is parallel with the Jackson and Coker culture of "others first, growth and wisdom."
Fischer attended the United States Air Force Academy before graduating from Culver-Stockton College with a bachelor's degree in business administration. He and his wife have two sons and reside in Alpharetta, Georgia.
Contact Alyssa Hummel, Director of Communications and Marketing, at ahummel@culver.edu or 573-288-6000 ext. 6450 for more information.
NOTE: A number that appears immediately after a person's name (i.e. Jane Doe '18) is a reference to the year that person earned their bachelor's degree from Culver-Stockton.