Culver-Stockton College criminal justice students are honoring fallen heroes for the fifth consecutive year with their annual Fallen Officer Project, culminating in a memorial walk held on Saturday, April 9, 2022.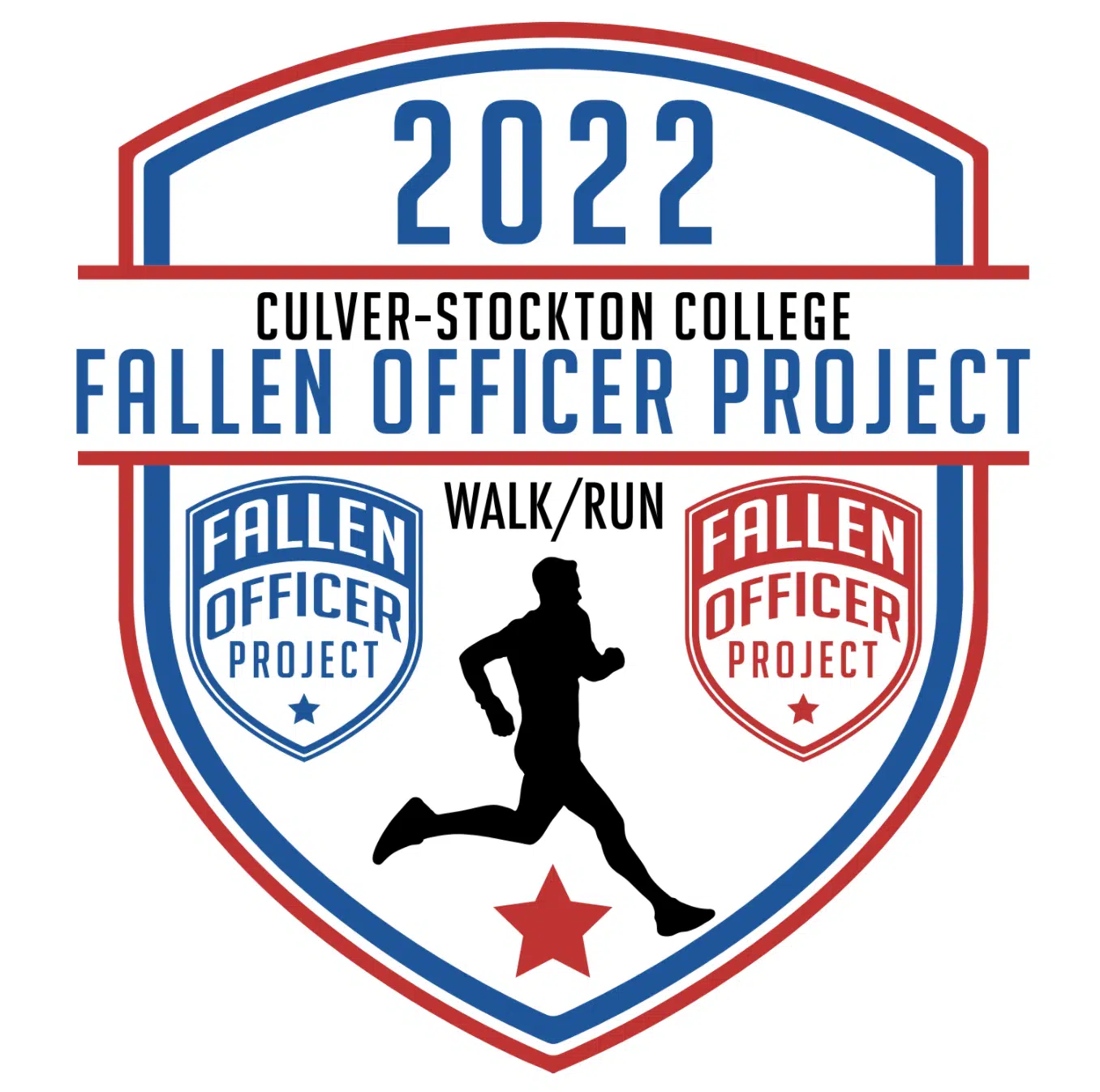 Senior lecturer Seth McBride created the "In the Line of Duty" course in 2017 to provide students with historical, emotional, and interpersonal skills to better understand the commitment first responders make when taking a personal oath as a professional. The 12-week class takes a deep dive into the psychological components of a first responder, focusing on law enforcement by reviewing case studies and officer-involved shootings. The course's objective is to recognize fallen heroes who have made the ultimate sacrifice, and throughout the course, C-SC students represent a person who lost their lives in the line of duty. The national organization Supporting Heroes, Inc matches students with family members of fallen first responders to create relationships amid tragedy. Then, students represent their assigned hero during the class through written assignments, speeches, social media responsibilities, and the Fallen Officer walk. For the first time in program history, this event will pay tribute to firefighters who were killed on duty while also honoring law enforcement officers who suffered a line of duty death.
"This is a life course," McBride said, "We are asking college students to go out of their comfort zone to connect with someone who has lost a loved one." While the conversations may present new experiences for the students, the project's outcomes far outweigh the hesitations. Jared Henderson, a senior at C-SC, has chosen to represent a fallen firefighter because he serves as a volunteer firefighter in his community. Henderson said that he knows the project and walk are "important to the families." He shared, "The Fallen Officer Project lets them know that their family member hasn't been forgotten- it represents and honors them."
The walk will be held on the Richeson Track at Ellison-Poulton Stadium on the campus of Culver-Stockton College from 8 a.m. to 10 a.m. on Saturday, April 9, 2022. The cost to participate is $25, and registration is open to the public.  All proceeds go to Supporting Heroes and Whose House Our House Foundation, an organization committed to bridging the gap between law enforcement and inner-city youth. To sign up for the Fallen Officer walk or donate to the project, visit bit.ly/FOP2022. For additional information about the Fallen Officer Project, please contact Seth McBride at smcbride@culver.edu.
Contact Alyssa Hummel, Director of Communications and Marketing, at ahummel@culver.edu or 573-288-6000 ext. 6450 for more information.
NOTE: A number that appears immediately after a person's name (i.e. Jane Doe '18) is a reference to the year that person earned their bachelor's degree from Culver-Stockton.