Culver-Stockton College is honoring outstanding alumni at the annual Alumni Honors Banquet this Friday, October 21, 2022, as a part of the college's homecoming celebration.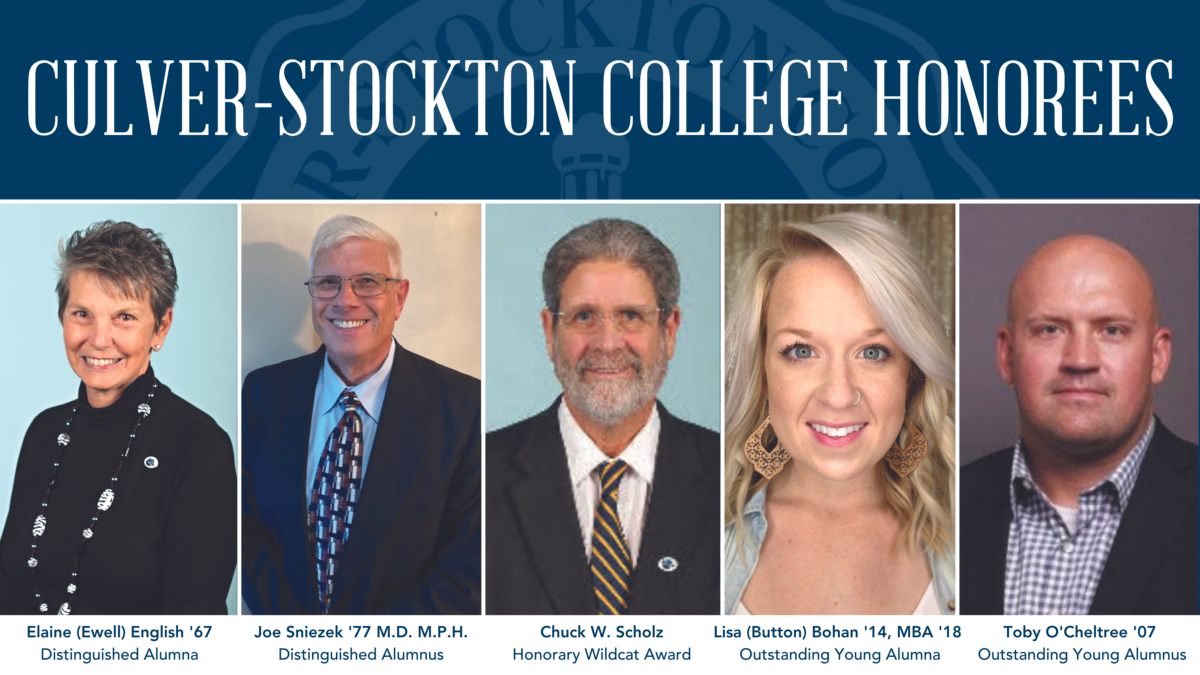 These annual awards recognize distinguished alumni and friends of the College who have made laudable contributions to their various fields, bringing recognition to Culver-Stockton. Five honorees will be inducted at the banquet.
Distinguished Alumni Award recipients are Elaine (Ewell) English '67 and Dr. Joe Sniezek '77.
The Outstanding Young Alumni Award recognizes alumni of 20 years or less who have achieved notable success, exceptional achievement, and significant contributions to their profession and community. This year the recipients are Lisa (Button) Bohan '14, MBA '18, and Toby O'Cheltree '07.
The Honorary Wildcat Award will be presented to Chuck W. Scholz, a sincere friend of the College. While Scholz did not attend C-SC, he has demonstrated dedication and continued service to help advance the College to prepare students of promise for a dynamic world.
Contact Alyssa Hummel, Director of Communications and Marketing, at ahummel@culver.edu or 573-288-6000 ext. 6450 for more information.
NOTE: A number that appears immediately after a person's name (i.e. Jane Doe '18) is a reference to the year that person earned their bachelor's degree from Culver-Stockton.