A building dedication for the Johnson-Turner IDEA Center at Culver-Stockton College is scheduled for Wednesday, May 11, at 1:30 p.m. The event will occur immediately outside the Center in the plaza by the IDEA Center and begin with a welcoming address by C-SC President, Dr. Douglas B. Palmer.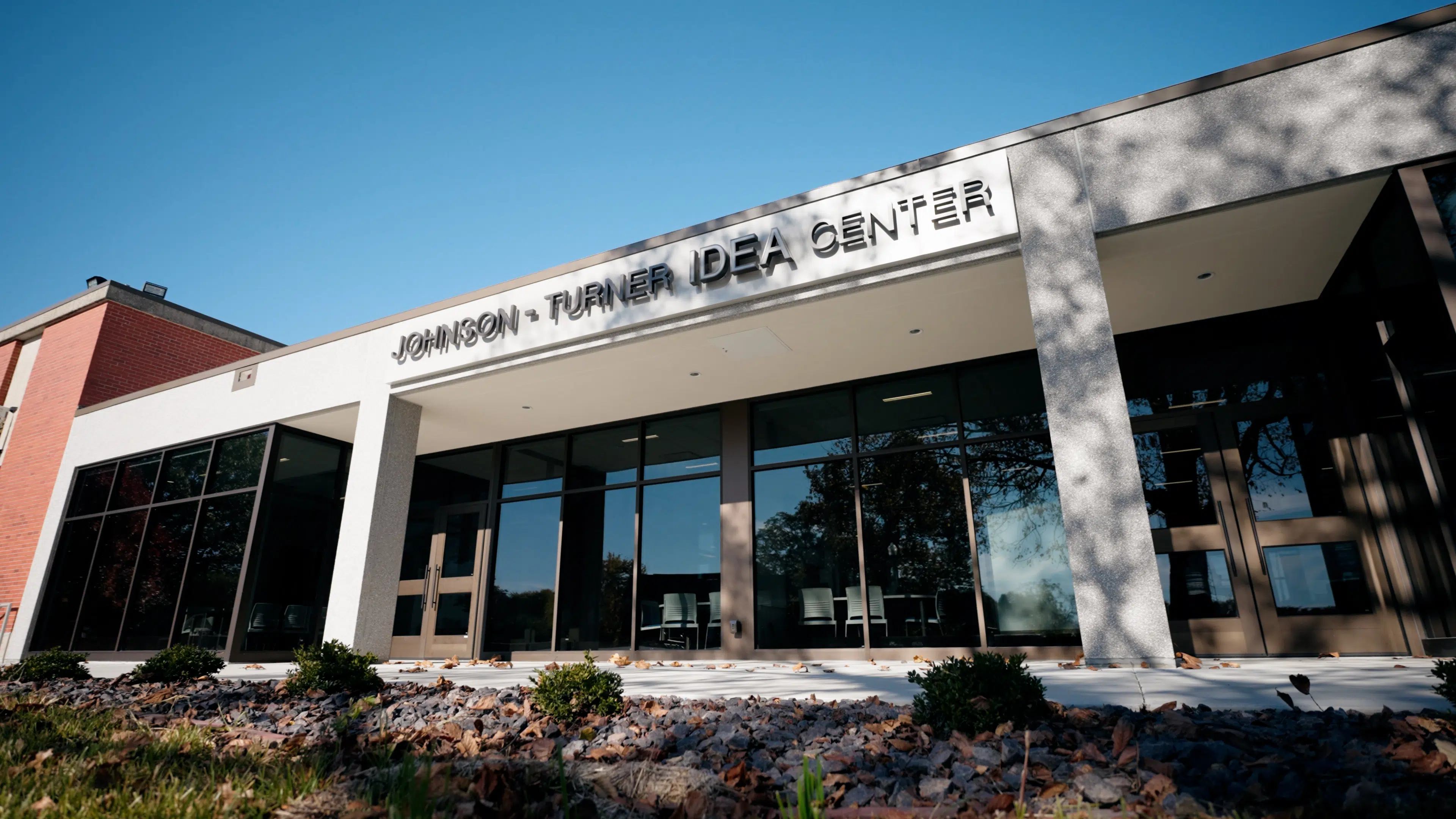 The Johnson-Turner IDEA Center has been named in honor of two alumni who also serve as members of the C-SC Board of Trustees, Mr. Scott Johnson '71 and Mr. H.B. Turner '79. The space itself was born in the spirit of innovation and entrepreneurship to inspire and demonstrate the power of collaborative thinking.
Located at the heart of campus, the Johnson-Turner IDEA Center is the central focus of the C-SC campus community, serving as a hub for innovative curriculum, teaching, and student-driven projects and programs. The Center provides a physical space for students to collaborate, explore and engage in problem-solving, critical thinking, and productive discussions.
The dedication is open to the public, and guests in attendance will have the opportunity to tour the Center.
Contact Alyssa Hummel, Director of Communications and Marketing, at ahummel@culver.edu or 573-288-6000 ext. 6450 for more information.
NOTE: A number that appears immediately after a person's name (i.e. Jane Doe '18) is a reference to the year that person earned their bachelor's degree from Culver-Stockton.