A team of faculty of Culver-Stockton College (C-SC), a private liberal arts college offering 80 major and minor tracks, recently traveled to Worchester, Massachusetts, to learn more about implementing project-based learning opportunities on campus.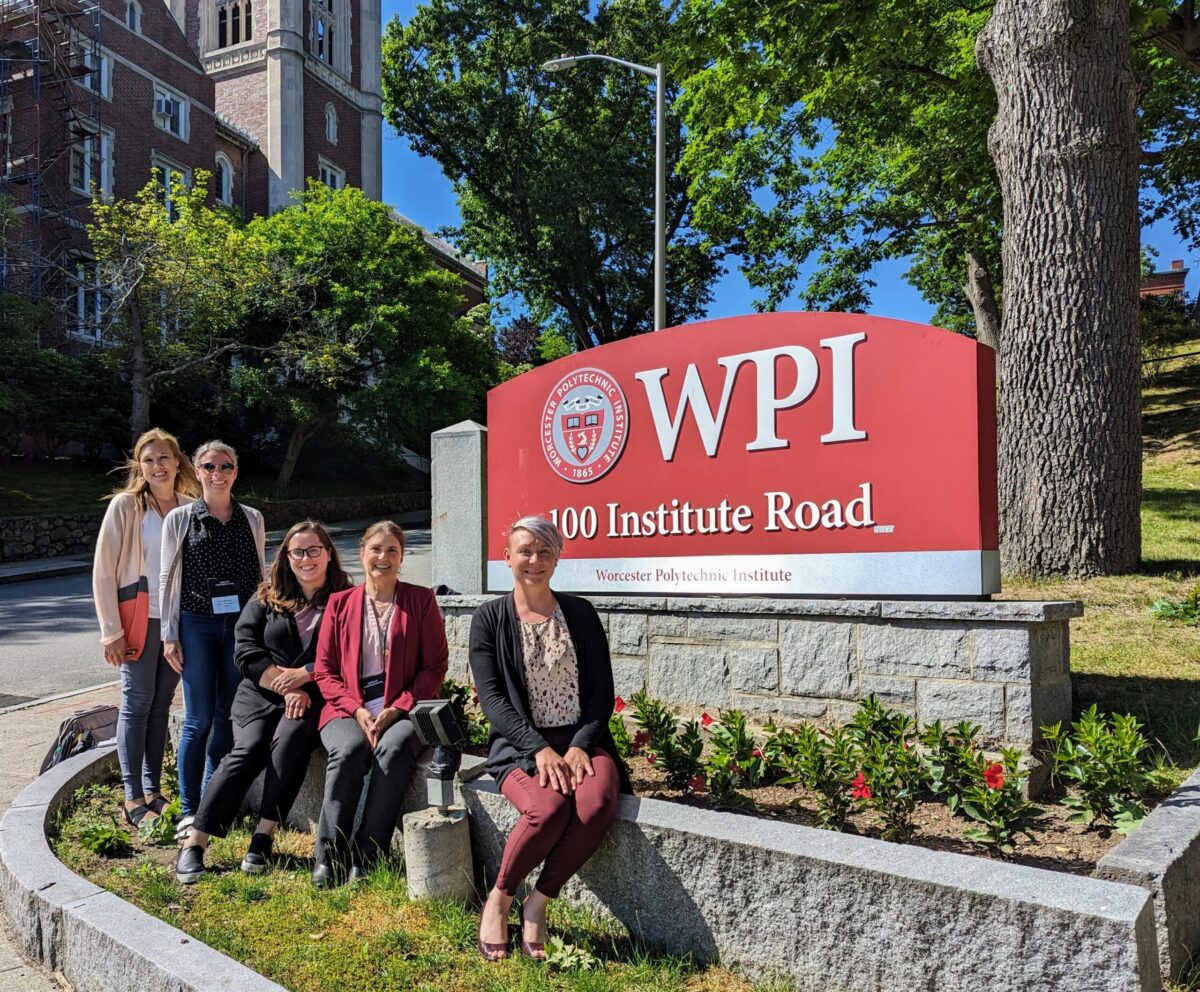 Attending the annual Project-Based Learning Institute at the Worcester Polytechnic Institute (WPI) this summer were Robin Jarvis, lecturer in business administration; Shelley Oltmans, lecturer of organizational leadership and director of the IDEA Center; Lisa Prowant, assistant professor of biology; Sarah Reardon, assistant professor of biology and lab coordinator; and Lindsay Uhlmeyer, assistant professor of education.
WPI serves as a hub for project-based learning in higher education. The annual institute is designed to support staff and administrators globally in their efforts to implement new project-based learning programs on their campuses, as well as evaluate and improve existing programs.
The interdisciplinary team from C-SC had the opportunity to attend several workshops with a variety of topics that will enhance the college's investment in expanding experiential learning opportunities for students.
"Our faculty team learned not only a variety of ways to conduct project-based learning in our classrooms but also came home committed to a three-year plan to lead the roll-out and adoption of project-based learning across our institution," said Oltmans.
C-SC project-based learning program leaders developed several goals for this academic year, including the establishment of a Community of Practice program through which C-SC faculty can learn how to better implement project-based learning into their existing curriculum. Plans also include the implementation of pilot projects with innovative pedagogical methods in select courses and the identification of project-based learning opportunities throughout the tri-state region.
Experiential learning is a distinctive element of the mission of C-SC and has become embedded in the curriculum of the college. Project-based learning complements C-SC's experiential learning focus by engaging students in solving real-world problems as part of their course curriculum. C-SC's experiential learning emphasizes seven categories, including leadership, creative expression, service learning, simulated learning, travel experiences, research, and professional opportunities.
Photo: (left to right) Lindsay Uhlmeyer, Sarah Reardon, Lisa Prowant, Robin Jarvis, Shelley Oltmans
Contact Alyssa Hummel, Director of Communications and Marketing, at ahummel@culver.edu or 573-288-6000 ext. 6450 for more information.
NOTE: A number that appears immediately after a person's name (i.e. Jane Doe '18) is a reference to the year that person earned their bachelor's degree from Culver-Stockton.