Dr. Douglas B. Palmer, president of Culver-Stockton College, has accepted the position of president of Siena Heights University in Adrian, Michigan. He will conclude his tenure at C-SC on June 30 and begin his new role in July.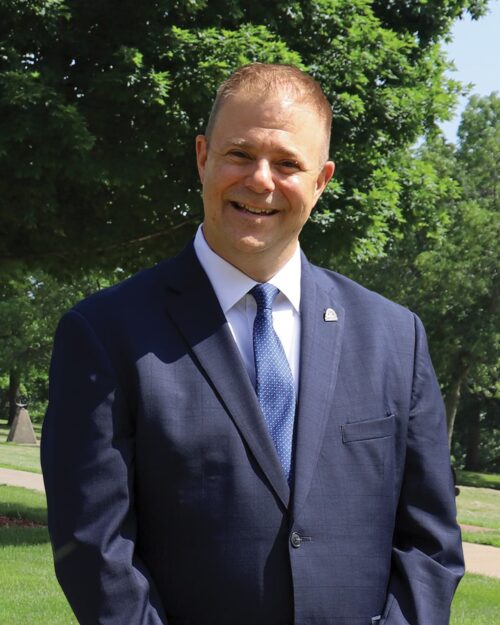 Dr. Palmer, C-SC's 27th president, joined the institution in 2020 after having served as Provost at Walsh University. He said, "I am immensely grateful for the opportunity to have served Culver-Stockton College and appreciate the trust placed in me, particularly during the difficult times of the COVID-19 pandemic. I am proud of the work we accomplished as a team and I believe that Culver-Stockton shined during this period."
Mr. Ron Leftwich, chairman of the C-SC Board of Trustees, shared that the board members wish Dr. Palmer success in his new position and appreciate his service to the College.  Mr. Leftwich said, "Doug's forward vision has advanced Culver-Stockton College and developed plans that will help the College for the future."
Under Dr. Palmer's leadership, the college accomplished the launching of the agricultural business management degree, achieved full 10-year reauthorization of accreditation from the Higher Learning Commission, and established the permanent home for the Tri-State Development through a significant donor.
A search for Culver-Stockton College's 28th president will begin shortly.
Contact Alyssa Hummel, Director of Communications and Marketing, at ahummel@culver.edu or 573-288-6000 ext. 6450 for more information.
NOTE: A number that appears immediately after a person's name (i.e. Jane Doe '18) is a reference to the year that person earned their bachelor's degree from Culver-Stockton.