Anyone can manage things,
you will manage people
Anyone can fire a mediocre employee, the real challenge is in saving them. Do you think that through motivation and communication you could move a mediocre employee into a great employee? Are you interested in a career that would challenge your business skills and your people skills? Human Resources Managers are vital to the strategic mission of the organization and understand their power to contribute by developing and influencing a team of employees and staff that will lead the company into the future. HR Managers are leaders in the organization who are driven to assist others in succeeding. They understand the business side (managing a budget, negotiating benefits, assuring fair pay, etc.) while also advocating for the team and assuring the workforce knows they are valued and treated fairly.
Our faculty have real-world experience – executives, entrepreneurs, business owners, employers, and employees! Guest lecturers include HR executives from the area's largest employers. C-SC relationships with regional employers allow us to arrange internship and observation opportunities that allow real-life experience. Recent projections from the Bureau of Labor Statistics show a growth of five percent for the field with over 65,000 new openings annually. In the Benefits and Compensation area, growth is expected to average 11 percent through 2026.
What can I do with a
Human Resource Management Degree?
HR departments
Benefits and compensation
Recruiter
Training and Development specialist
Labor Relations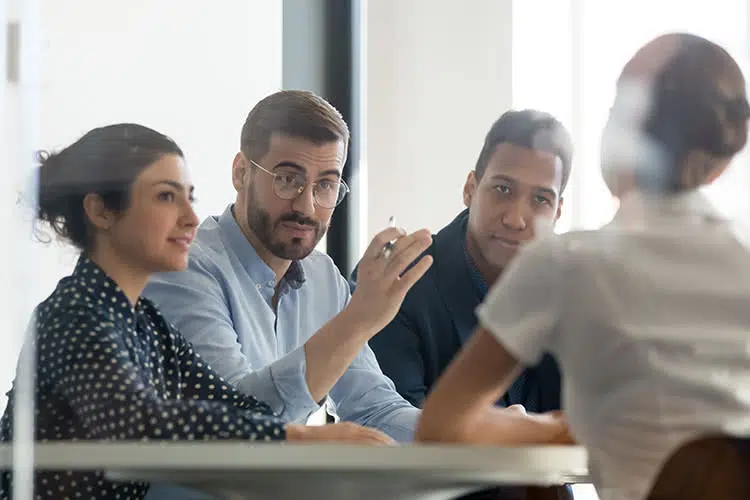 Your internship will place you with an HR professional.
Begin your MBA as early as your junior year.
Sigma Beta Delta, International Business Honor Society
ENACTUS
Phi Beta Lambda
Travel Study courses to China, Europe, Costa Rica
Exploratory and Professional Internships
Participation in Business Leadership Exchange programs
Professional Conferences
Networking Events
The mission of the Culver-Stockton College Business Department is to prepare business students of promise for successful careers or graduate school through experiential learning and corporate experiences.