Burger appointed director of retention.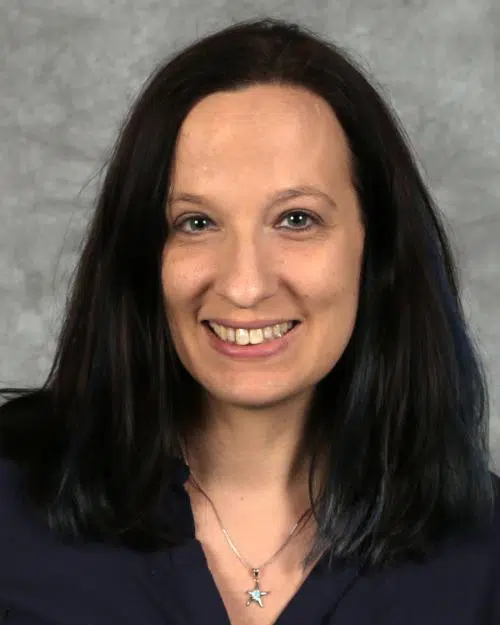 CANTON, Mo. — Alissa Burger recently was appointed as the director of retention at Culver-Stockton College. She will provide support to the Department of Student Success and will provide research and student management to assist in the College's retention efforts.
Burger is in her fourth year at the college, and she has served as the director of writing across the curriculum and the chair of the English department. She also has chaired the general education committee for the past two years. Burger will continue to be the chair of the English department and teach in her discipline.
Burger earned her undergraduate and master's degrees in English language and literature from the University of Northern Iowa, and she earned her doctorate in American cultural studies with an emphasis in literature and popular culture from Bowling Green State University in Bowling Green, Ohio.
She is an expert on her dissertation topic, "Trajectory of the American Myth: Race, Gender, Home and Magic from The Wizard of Oz to Wicked," and she wrote a book, "The Wizard of Oz as American Myth: A Critical Study of Six Versions of the Story, 1900-2007," which was published in 2012. Burger also is a well-known expert on the work of author Stephen King, and her book, "Teaching Stephen King: Horror, the Supernatural and New Approaches in Literature," was published in 2016.
Burger previously taught at Kaplan University in Cedar Falls, Iowa, and the State University of New York at Delhi. She completed a postdoctoral fellowship at Bowling Green State with a focus on online course development and teaching.
###
Contact Alyssa Hummel, Director of Communications and Marketing, at ahummel@culver.edu or 573-288-6000 ext. 6450 for more information.
NOTE: A number that appears immediately after a person's name (i.e. Jane Doe '18) is a reference to the year that person earned their bachelor's degree from Culver-Stockton.