Dr. Douglas B. Palmer, President, and Dr. Lauren Schellenberger, Provost and Vice President for Academic Affairs, along with Dr. Jay Hoffman, Acting Dean for Graduate and Professional Studies, are proud to announce the launch of a new graduate program at Culver-Stockton College. The Master of Arts in Counseling (MAC) is designed to develop the knowledge and skills needed to become an exceptional professional advocate in the field of mental and behavioral health counseling and child advocacy networks.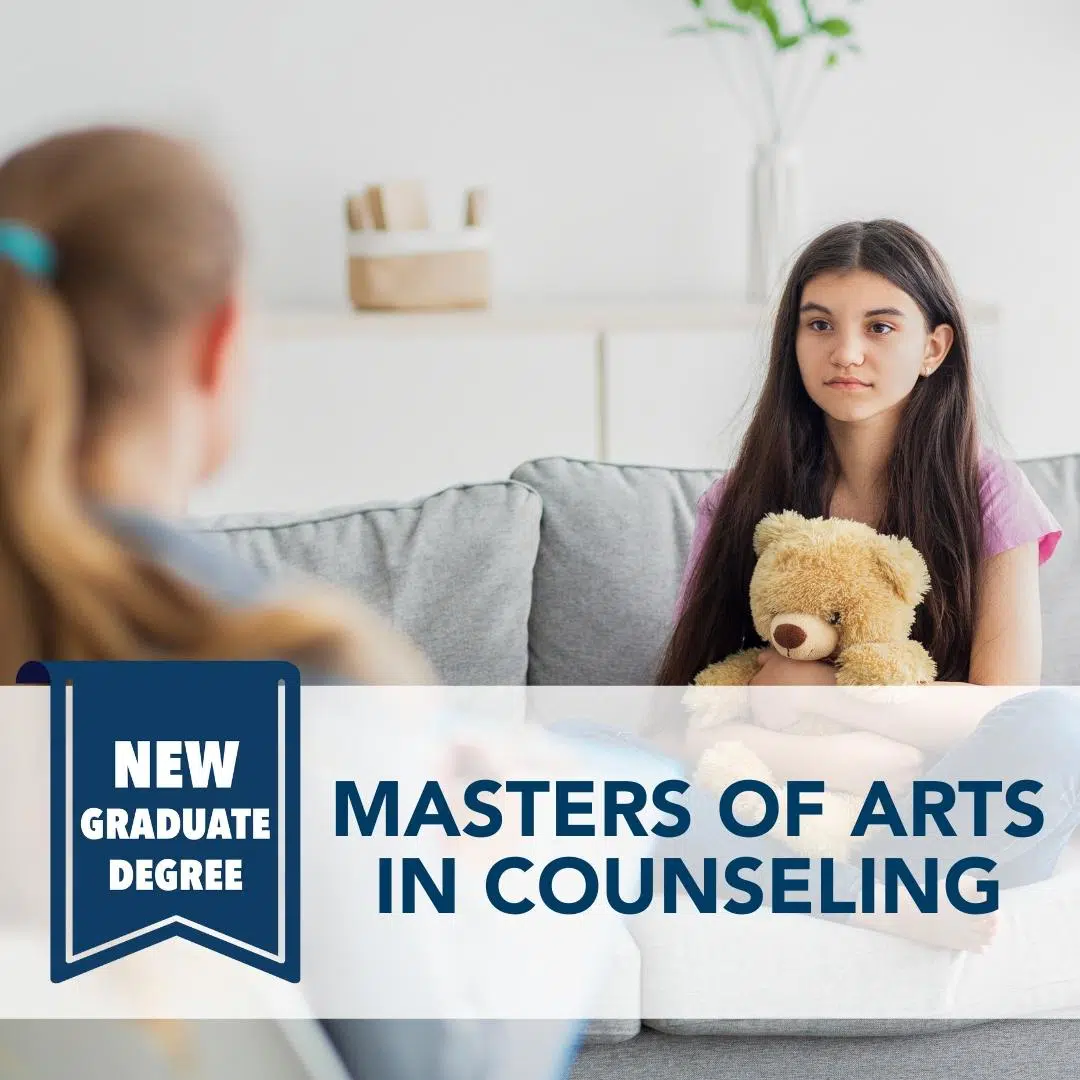 The MAC program begins in the fall of 2022 and will feature two specialty tracks: clinical mental health and school counseling. Applications for admission are now open. The curriculum is designed for the working professional or the traditional undergraduate student who desires to enter the workforce with an advanced degree. The graduate coursework will be obtained over three years part-time or two years full-time. Most instruction takes place online, except for two separate intensive instruction course periods offered in the summer for one week. Cohorts of students will begin each August, January, and May to meet the sixty-credit hour requirement for CACREP accreditation and state licensure/certification.
The programs were developed by Dr. Angel Knoverek '93, who serves the College as an Assistant Professor of Psychology. Knoverek has a rich history as a licensed professional counselor and focused on childhood trauma for nearly 30 years before joining the Culver-Stockton faculty as an educator. Knoverek shared, "I'm very excited to have the opportunity to develop the Master of Arts in Counseling and look forward to advancing our students in their livelihoods as professionals, caring individuals, and contributors to their communities." Graduates of the C-SC Master of Arts in Counseling program will gain unique experiences to transform their careers and the lives of clients they serve.
Culver-Stockton College will hold an informational session regarding the MAC program in the near future. For information regarding that event, financial aid for the degree program, or admission requirements, please contact C-SC Admission at 800-573-1883 or online at culver.edu/MAC.
Contact Alyssa Hummel, Director of Communications and Marketing, at ahummel@culver.edu or 573-288-6000 ext. 6450 for more information.
NOTE: A number that appears immediately after a person's name (i.e. Jane Doe '18) is a reference to the year that person earned their bachelor's degree from Culver-Stockton.