Culver-Stockton College welcomes audiences to campus for its annual Christmas Concert on Tuesday, December 14, 2021. The traditional music concert will begin at 7 p.m. in the Alexander Campbell Auditorium of the Robert W. Brown Performing Arts Center.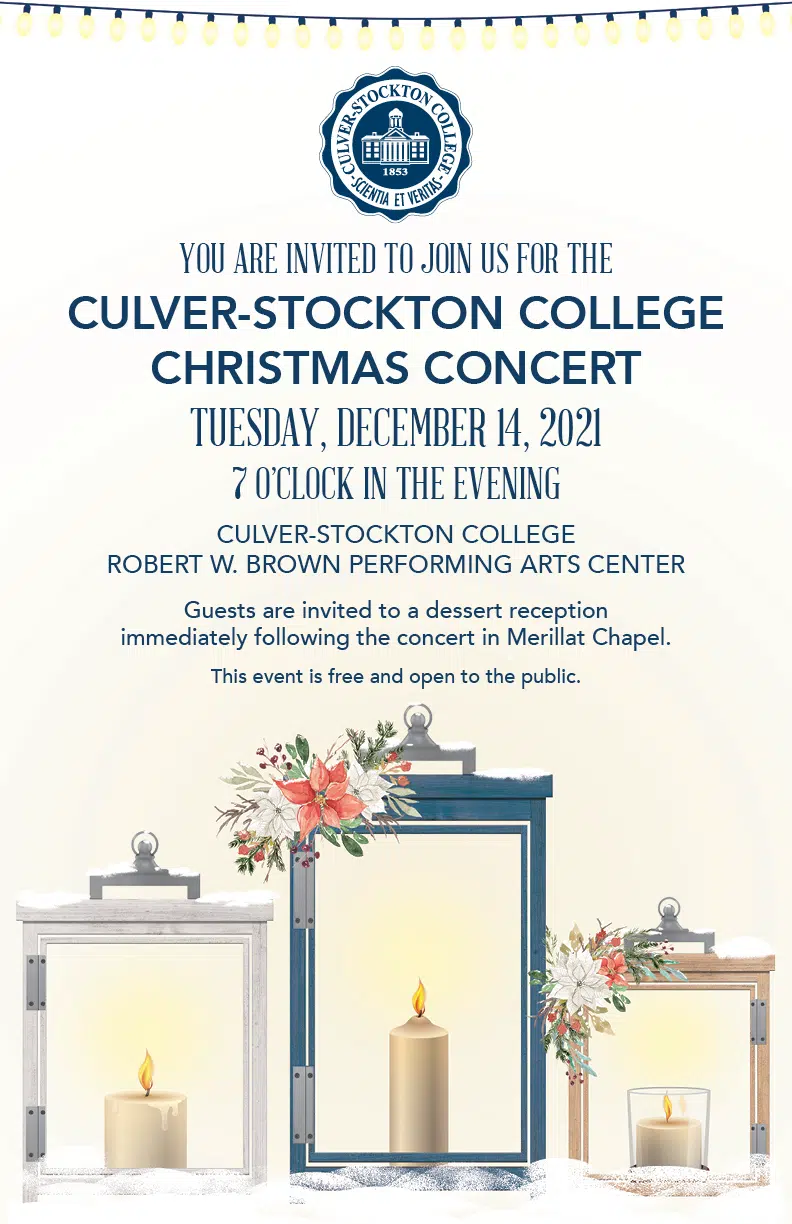 Performances will include the Collegiate, Concert, and Chamber Choirs, under the direction of Assistant Professor of Music, Dr. Scott Allison, with Associate Professor of Music, Dr. Dylan Marney, accompanying on the piano. Dr. Aren Van Houzen, Assistant Professor of Music, will be directing the instrumental music during the concert.
The program will begin with the Collegiate Choir singing "Veni, Veni Emmanuel" by John Michael Trotta. The group will also be performing classics, including "Psallite" by Praetorius and the rhythmic spiritual "Go Where I Send Thee!"
Following the Collegiate Choir, the Concert Choir will provide seasonal music by contemporary composers and conclude with the singing of Handel's famous "Hallelujah" from Messiah. Mary, the Rose of Christmas, will be honored when the Chamber Choir presents "Hosanna."
The Annual Christmas Concert is free and open to the public. For audiences unable to attend in person, the concert is available for live streaming at: https://bit.ly/C-SCChristmasConcert. Following the performance, guests are invited to the Merillat Recital Hall for a dessert reception and music from the Jazz Ensemble.
Contact Alyssa Hummel, Director of Communications and Marketing, at ahummel@culver.edu or 573-288-6000 ext. 6450 for more information.
NOTE: A number that appears immediately after a person's name (i.e. Jane Doe '18) is a reference to the year that person earned their bachelor's degree from Culver-Stockton.