Culver-Stockton College alumna and Assistant Professor of Education, Dr. Lindsay Uhlmeyer '04 was recognized on Thursday, November 4 at the Quincy Herald Whig's Annual 20 Under 40 banquet.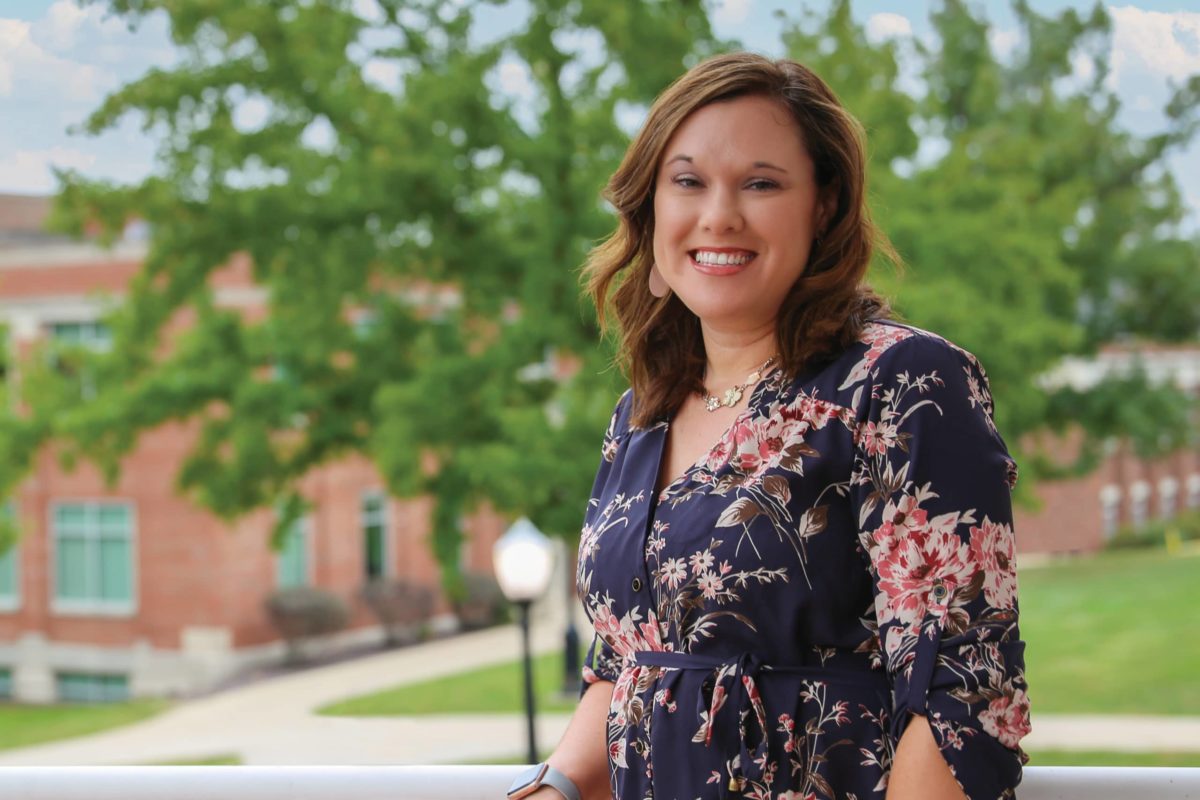 Uhlmeyer is a vibrant professional who continues to establish new levels of excellence in her field and equally contributes to the community around her, which earned her this prestigious recognition. At C-SC, Uhlmeyer serves as an education faculty member teaching adolescent development, and content literacy. She conducts ground-breaking research in regards to serving students with disabilities. Outside the classroom, she is an active member at Canton Christian Church, coaches girls' basketball at Canton R-V and enjoys volunteering in the Canton community.
She was appreciative of the nomination for this year's class of 20 Under 40 and upon her recognition shared, "I am very humbled by the honor of being recognized by 20 Under 40 and blessed to be counted as a part of this group of professionals that I have admired for years." The Canton native earned her Doctorate of Education in 2016 from Capella University and became a C-SC faculty member in 2020. Prior to teaching on "the Hill," she taught Title I reading in grades K-6 for the Canton R-V schools.
Uhlmeyer is consistently enhancing her skills with research and additional education while continuing to share her knowledge with peers to better inform the educational community. Expressing her desire to enact real change, Uhlmeyer concluded, "I will use this as motivation to keep working hard for my school, community, and family to make a positive impact."
Lindsay lives in Canton with her husband Jesse and their four children.
Contact Alyssa Hummel, Director of Communications and Marketing, at ahummel@culver.edu or 573-288-6000 ext. 6450 for more information.
NOTE: A number that appears immediately after a person's name (i.e. Jane Doe '18) is a reference to the year that person earned their bachelor's degree from Culver-Stockton.