Over 350 Culver-Stockton College students, along with Wildcat Welcome Leaders, will deploy into the Canton community on Saturday, August 20th, for the 13th Everyone Doing More (EDM) annual service event.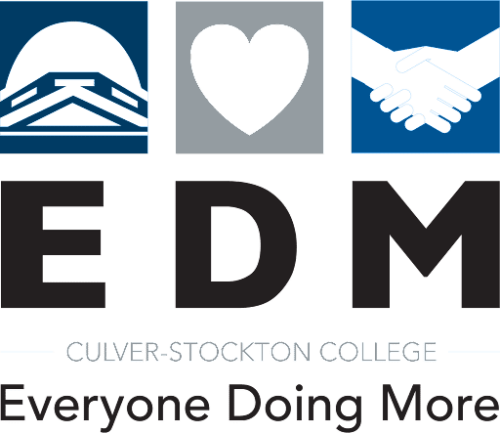 The schedule is set to begin at 9:15 a.m. in the Alexander Campbell Auditorium, where all incoming first-year students will learn the mission of service at Culver-Stockton College, the reason for EDM, and the historic tether between the College and the Canton community. Then, the students will be commissioned by President Dr. Douglas B. Palmer to go into the community and serve. The group, consisting of approximately 350 students and 50 employees, will walk through the campus concourse, down the iconic hill, and into Canton, where they will complete projects at nine different locations throughout the morning.
"EDM represents who we are at Culver-Stockton College," President Palmer shared. "It is with a purpose that our new students are led into the local community within their first days of being C-SC students because serving others and learning by doing is a large part of our identity here." Palmer said that this event establishes the expectation for students to become a member of the local community and allows the College to show gratitude to city residents for their support.
This year's EDM projects include landscaping, trash removal, and general clean-up at parks, community centers, library, daycare, senior housing, and additional city properties. For additional information about EDM, please contact Dr. Scott Giltner at sgiltner@culver.edu.
Contact Alyssa Hummel, Director of Communications and Marketing, at ahummel@culver.edu or 573-288-6000 ext. 6450 for more information.
NOTE: A number that appears immediately after a person's name (i.e. Jane Doe '18) is a reference to the year that person earned their bachelor's degree from Culver-Stockton.