Culver-Stockton College Department of Athletics has agreed to a partnership with Opendorse, the leading name, image, and likeness (NIL) marketplace for student-athletes to develop partnerships with brands, supporters, and local businesses. With this announcement, C-SC is a leader in the Heart of America Conference to develop a NIL partnership with Opendorse that will begin immediately.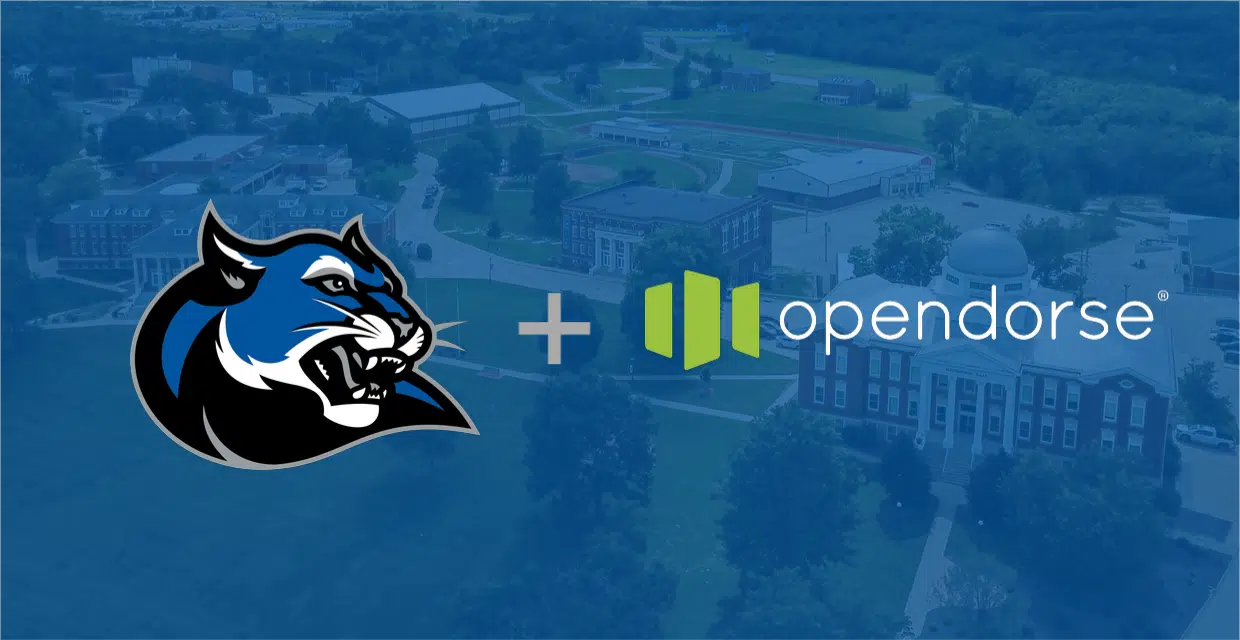 Per the agreement, Opendorse will provide Wildcat athletes the ability to connect with supporters for NIL deals while remaining compliant with NAIA guidelines. Opendorse will provide C-SC student-athletes with educational resources, generate necessary tax documents, and provide a social media audit. In addition, Wildcat athletes will gain access to the Opendorse marketplace, which allows them to offer partnership opportunities and complete payments with businesses and supporters.
"We are honored to pave the way in the Heart for Name, Image, and Likeness with Opendorse," stated Pat Atwell, C-SC Athletic Director. "In this ever-evolving world with social media and digital presence, it is our responsibility to assist our students in meeting compliance while exciting opportunities are coming to them."
ABOUT OPENDORSE: Opendorse, the NIL company, is the leading technology provider in the athlete endorsement industry. More than 70,000 athletes use Opendorse to understand, build, and monetize their name, image, and likeness (NIL) with support from thousands of brands, fans, sponsors, donors, and partners, including the PGA TOUR, NHL, NFLPA, MLBPA, WNBPA, LPGA, over 100 professional and collegiate sports teams.
For more information about this partnership, or C-SC Wildcat Athletics, contact Pat Atwell at athletics@culver.edu.
Contact Alyssa Hummel, Director of Communications and Marketing, at ahummel@culver.edu or 573-288-6000 ext. 6450 for more information.
NOTE: A number that appears immediately after a person's name (i.e. Jane Doe '18) is a reference to the year that person earned their bachelor's degree from Culver-Stockton.