Culver-Stockton College recently received monetary gifts from MFA Oil and United State Bank.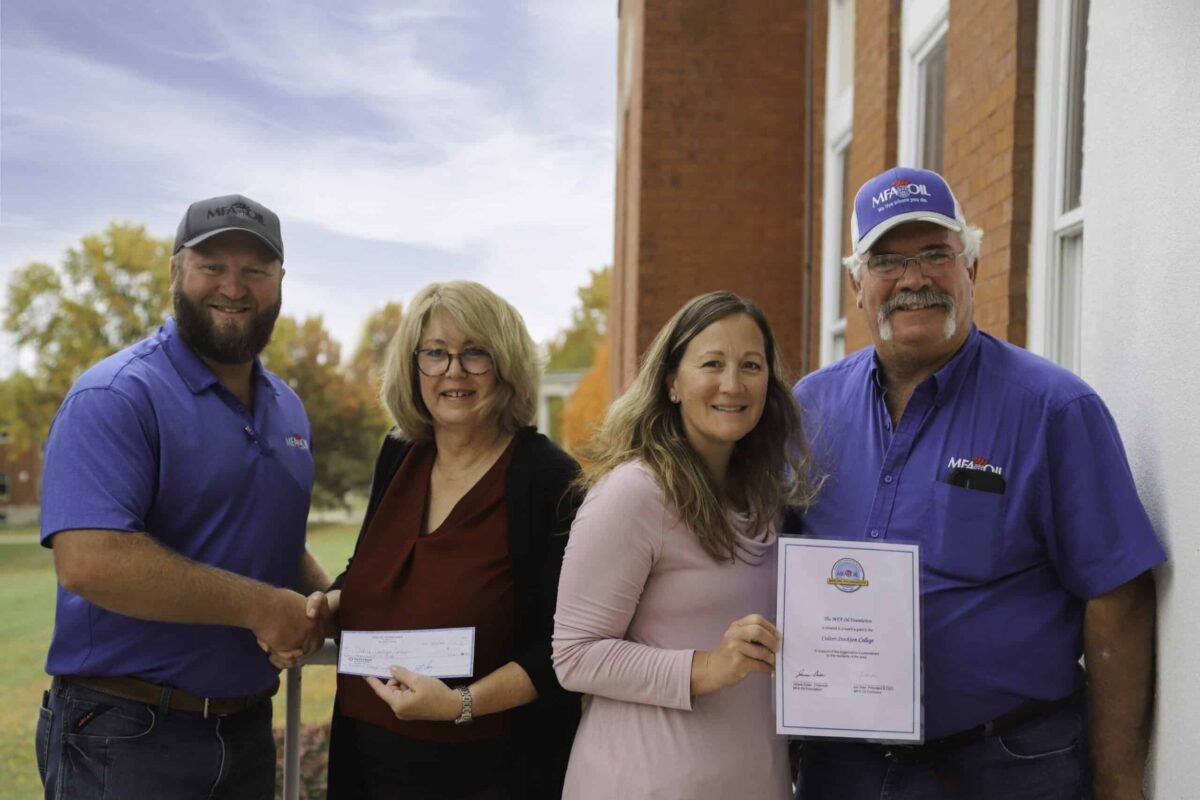 Culver-Stockton College recently received a grant from MFA Oil, headquartered in Columbia, MO. Company representatives presented C-SC Advancement professionals with $1,000 and a certificate of recognition this fall. The grant was awarded to the Wildcat Shotgun Sports team, and the funds will be used to purchase a new electric clay thrower.
A participating school of the "School Spirit Program," Culver-Stockton College was presented with a check from United State Bank in Canton, MO. When USB customers select "credit" when using their C-SC school spirit debit card, United State Bank donates to the Student Scholarship Fund. Senior Vice President Carolyn Schaller (class of 2003) said, "This program is a great way for bank members to show their support to the College!" This donation will be deposited into the Student Scholarship Fund, which impacts more than 90% of C-SC students at the college.
The College extends its warmest thanks to MFA Oil, United State Bank, and all of its community partners.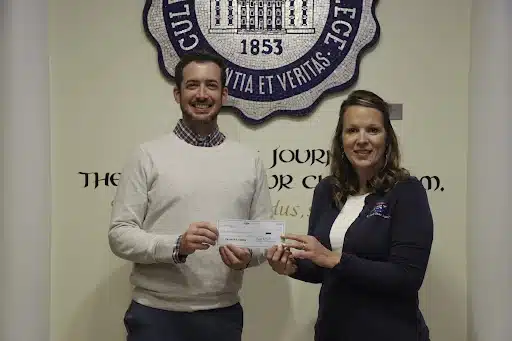 Contact Alyssa Hummel, Director of Communications and Marketing, at ahummel@culver.edu or 573-288-6000 ext. 6450 for more information.
NOTE: A number that appears immediately after a person's name (i.e. Jane Doe '18) is a reference to the year that person earned their bachelor's degree from Culver-Stockton.