Culver-Stockton College received a $10,000 gift from United State Bank (USB) on December 22, 2022, to benefit the Johnson-Turner IDEA Center.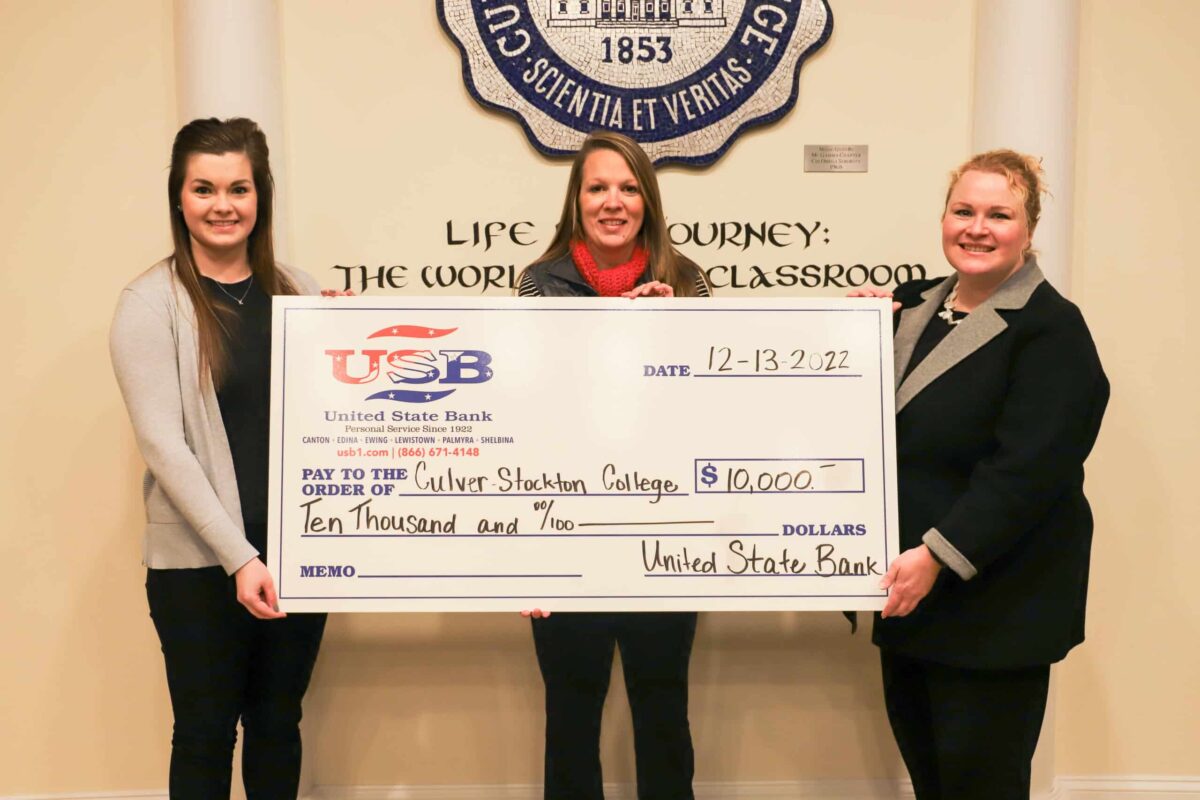 C-SC Provost Dr. Lauren Schellenberger accepted the gift on behalf of the College, presented to her from USB Senior Vice President Carolyn Schaller and Kayla Merrell, Mortgage Loan Officer. As a major sponsor of the IDEA Center, representatives from USB said they are honored to fulfill the commitment made to C-SC. "This gift is a token of our appreciation for preparing tomorrow's leaders to be innovative and invested in the community," Schaller said.
Dr. Douglas B. Palmer, C-SC President, shared, "Community partnerships are instrumental in growing the mission at Culver-Stockton College, and we are thankful for United State Bank and every organization that continues to invest in our students."
Contact Alyssa Hummel, Director of Communications and Marketing, at ahummel@culver.edu or 573-288-6000 ext. 6450 for more information.
NOTE: A number that appears immediately after a person's name (i.e. Jane Doe '18) is a reference to the year that person earned their bachelor's degree from Culver-Stockton.